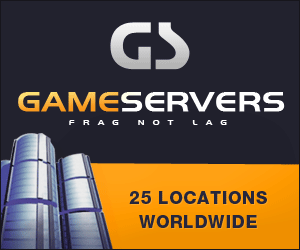 New York Times
May 4, 2007
Pg. 18
By Mark Mazzetti
WASHINGTON, May 3 — Given the jobs of hunting Al Qaeda, tracking nuclear programs in Iran and North Korea, and monitoring the civil strife in Iraq, American spy agencies are not lacking for work these days. Should they also take on the task of analyzing global warming?
That question is being argued in Congress, as Democrats are fighting for a measure that would require intelligence agencies to produce a comprehensive study on the effects of global climate change on America's national defense.
Democrats are arguing that large-scale crises caused by climate change, like drought, pandemics, famine and rising sea levels, will affect how the United States conducts foreign policy and where American military resources will be used over the next several decades.
The proposed National Intelligence Estimate would project the effects of global warming over the next 30 years, examining political, social, economic and agricultural risks.
But Republicans are dismissing the proposed study as an unnecessary burden on intelligence agencies already weighed down by the demands of Iraq and Afghanistan and by efforts to combat Islamic radicalism worldwide.
"The Republican members believe that those resources should be directed to clear and present dangers that pose a threat to the lives of Americans and our families," said Jamal Ware, a spokesman for Representative Peter Hoekstra of Michigan, the ranking Republican on the House intelligence committee.
An intelligence bill awaiting a vote in the House includes language that would make the climate change study mandatory, but it was opposed in a party-line vote by all nine Republican members of the intelligence committee. The Republicans argued that with $6.5 billion already being spent by other government agencies on climate change research, American spies have other priorities.
The question of whether American intelligence agencies should devote resources to global environmental issues is not new. In the 1990s, after the cold war ended, intelligence agencies shifted more money and people into exploring the potential effects of pollution, migration and scarce natural resources, but cut back drastically on those efforts after the terrorist attacks of Sept. 11, 2001.
A small Center for Environmental Intelligence was established in December 1996, but several years later was folded into another analysis unit in the intelligence community.
Intelligence analysts have already begun working on the effect of climate change on national security, officials said. They said they were using existing scientific research as the basis for their analysis.
The Democrats said that the proposed assessment would not require a diversion of intelligence-collecting staff from high-priority missions, and that much of the work could come from existing unclassified research within the agencies.
"This is the largest intelligence bill ever," said Representative Silvestre Reyes, Democrat of Texas and chairman of the intelligence committee. "The notion that we are shortchanging intelligence is not accurate."
National Intelligence Estimates represent the consensus view of 16 agencies, and usually take several months to produce. The House bill, if enacted, would require delivery of the projections within nine months of passage of the legislation.
The Democratic proposal to require that intelligence agencies produce a comprehensive study on climate change has the backing of several retired senior military officers, who last month produced a report concluding that climate change "poses a serious threat to America's national security" and could be a tipping point that further destabilizes fragile regimes.
"In already weakened states, extreme weather events, drought, flooding, sea level rise, retreating glaciers and the rapid spread of life-threatening diseases will themselves have likely effects: increased migrations, further weakened and failed states" the report said.
The report concluded that the United States would be increasingly asked to provide stability and reconstruction resources during these situations.
That report was written by retired Gen. Anthony C. Zinni, the former head of United States Central Command; retired Gen. Charles F. Wald, former deputy commander of United States European Command; and several other retired generals and admirals.
The sum of money authorized in the intelligence bill is classified, but Congressional officials said the total was larger than the amount the White House requested.
The intelligence bill is the first to come up for a vote since the Democrats took control of Congress in January, and officials said there was a broad consensus among Democrats and Republicans that favored increasing financing for intelligence-collection staff, improving language training for Central Intelligence Agency operatives, and stationing more intelligence analysts overseas.
A Democratic amendment was offered during public debate on Wednesday that would require detainees in C.I.A. custody to receive regular visits from the International Red Cross. The proposal was withdrawn but might be reconsidered later, the officials said.