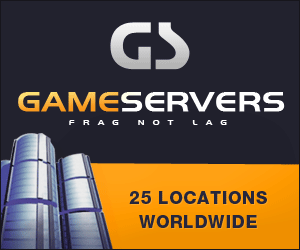 USA Today
May 4, 2007
Pg. 10
Task Force Hopes To Improve Detection Of The Hidden Wounds Of Recent Wars

By Gregg Zoroya, USA Today
WASHINGTON — The Pentagon must use computers to screen troops before and after they go to Iraq or Afghanistan to better determine whether they suffered traumatic brain damage in combat, according to a plan by a congressional brain-injury task force.
The Defense Department should also develop more brain-injury research and improve specialized care for what experts are calling the signature wound of these wars, one that often goes undetected until returning troops have memory or behavior problems.
Congress has authorized a record $450 million for brain-injury treatment and research in the Iraq spending bill being negotiated by Congress and the White House. Legislators say the Pentagon acted slowly on this issue.
"The military was blindsided by the number of blast injury victims in Iraq and Afghanistan, and it is clear that the proper resources were never in place to care for them," says Rep. Bill Pascrell, D-N.J., co-chairman and founder of the 112-member Congressional Brain Injury Task Force.
From 125,000 to 150,000 U.S. troops may have suffered mild, moderate or severe brain injuries in Iraq and Afghanistan, Pascrell estimates. That's a hidden population of wounded that far exceeds the official casualty figures of 26,000.
Between 10% and 20% of the returning troops screened at a few individual military bases may have suffered brain injuries, Pentagon spokesman Chuck Dasey says.
The increased funding parallels a growing sense of urgency within the civilian and military scientific community about adequate means of treating this growing category of wounded.
A Pentagon mental health task force Thursday warned that twin challenges of brain injury and post traumatic stress disorder have "exposed gaps" in the Defense health system.
Dr. Gregory Poland, chairman of a Pentagon scientific advisory panel that criticized the Defense Department's failure to track and diagnose brain injury, says his committee will re-examine the issue in a few months. "We really need to do something about this," Poland says.
Military scientists devised a brain-injury screening process years ago, but the Pentagon has not started using it on all returning troops, Defense Department spokeswoman Cynthia Smith says.
Such screenings can identify troops who are still suffering symptoms such as memory loss, difficulty concentrating or irritability.
Modern body armor has enabled troops to survive many roadside bomb blasts, but they still remain vulnerable to undetected brain injuries, says Dr. Barbara Sigford, the VA's director for physical medicine and rehabilitation.
Repeated combat deployments for troops makes it even more important for the Pentagon and VA to "to be providing the services that they require," Sigford says.
Last month, Sigford says, the VA started traumatic-brain-injury screening for every Iraq and Afghanistan veteran who arrives at one of the department's 1,400 medical facilities. The extra money approved by Congress will be welcome, she says.