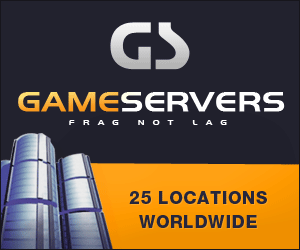 Los Angeles Times
February 13, 2008
Antiwar and pro-troop protesters face off near City Hall, producing both angry exchanges and peaceful dialogue.
By John M. Glionna, Los Angeles Times Staff Writer
BERKELEY — Facing mounting national criticism, the City Council was expected Tuesday night to reverse an earlier declaration that U.S. Marine Corps recruiters were unwelcome.
But council members also planned to reaffirm the liberal city's antiwar stance.
The council's vote last month to denounce military recruiting tactics ignited a storm of protest. The city received 26,000 calls and e-mails, including several death threats. Most of the feedback was critical.
Meanwhile, in retaliation, Republican lawmakers in Washington and Sacramento threatened to withhold millions in federal and state funds earmarked for the city.
Antiwar protesters and those who said they were coming out to support the troops planned rallies in Berkeley on Tuesday. But the large crowds they predicted failed to materialize.
About 500 people massed in two camps on opposite sides of Martin Luther King Jr. Way near City Hall, waving banners and using bullhorns to shout one another down.
Early in the day, members of the antiwar group Code Pink and other antiwar protesters outnumbered pro-military demonstrators 2 to 1.
Under sunny skies, police in riot gear separated activists during scuffles.
Later, the officers took a break to lounge on the grass of an adjacent downtown park as protesters from both sides sat together in clusters, engaging in peaceful dialogue. But angry exchanges punctuated the day.
"Shame on Berkeley!" shouted supporters of the pro-troop organization Move America Forward. Antiwar activists then began shouting, "Shame on Bush!"
One man held a banner that read, "Berkeley Council: The Few. The Proud. The Insane." Another said he was incensed by a protester who carried an upside-down American flag.
"It's the international symbol of distress," said J.C. Orton, a man in a fedora and long gray beard who held the offending flag. "I've been arrested and beaten for carrying this flag, but it's my right to do it."
Nearby, among the pro-troop supporters, Larry Osmundson wore a parka in the colors of the American flag. The 69-year-old Oakland resident said that no matter what the council decided Tuesday night, Berkeley would continue to be troublesome turf for most patriotic Americans.
"Do you think the devil will ever be converted?" he asked. "Not on your life."