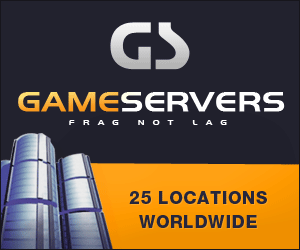 By HANK KURZ Jr.
BLACKSBURG, Va. (AP) -Frank Beamer grew up about an hour from Blacksburg, played football for Virginia Tech and has become the very familiar face of the university as the man who built the Hokies into one of the nation's elite football programs.
But on Monday, Beamer was like so many others - glued to the television and watching as the details of mass murder on the campus he loves slowly dribbled out.
On Tuesday, he canceled his team's last three spring practices and Saturday's spring game, which is always a big draw at Lane Stadium. None of his players were hurt in the shooting spree that left 32 victims and the gunman dead.
"There's things more important than football right now," he said after attending a somber convocation. "There's a lot of grieving families here and there's going to be a lot of grieving families here Saturday. I just thought it was the right thing to do."
The school Tuesday also postponed a baseball game against William & Mary that was to have been played Wednesday. Five spring sports teams will participate in ACC championships as scheduled, the school said.
Beamer was in his office when news of the shootings broke, and when he was cleared to leave at about noon, there was no way to avoid watching. He said he tried to work out when he got home, but the phone kept ringing, so finally he just watched.
"The most amazing thing is you know what this place is like," he said in his spacious football office. "And all of a sudden you have a massacre."
He said he imagines the school's reputation will take a beating in the coming days as the nation remains gripped by the details of the murders, but that he expects the best of Virginia Tech will come forth, as well.
"If I know anything about Hokies, and I think I do, I think what's going to happen is we're going to become closer, show even more respect for each other," he said. "We're going to be even more proud and it's going to draw us closer together."
Men's basketball coach Seth Greenberg has a daughter, Paige, who's a freshman at Virginia Tech and was unharmed.
"I'm numb right now thinking about the parents coming to campus to identify their children," Greenberg told ESPN.com on Monday. "It's hard to put into words. What would drive someone to do this?
"This is the most peaceful, tranquil and safe environment. But this shows that there is nowhere that you're safe from tragedy or this type of senseless violence. It's devastating."
The convocation Tuesday packed Cassell Coliseum, and more than 20,000 people who didn't fit in the basketball arena watched on a huge video screen inside Lane Stadium.
As the service was winding down, English professor Nikki Giovanni led the crowd in a chant of "Let's go Hokies," the crowd's volume increasing with each verse.
"I think what took place at the end of the ceremony, people wanted to let it out and say, 'Hey, this one guy's not going to beat us,"' Beamer said. "We're hurt, but this one guy's not going to dictate how we're going to act."