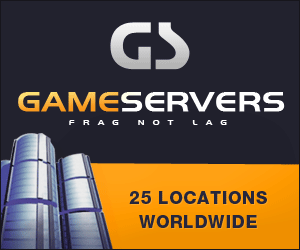 DAN GELSTON
Associated Press
KENNETT SQUARE, Pa. -
Gretchen Jackson tried to feed her hungry horse, when Barbaro took a nip at his co-owner's hand. "Typical Barbaro," she said with a laugh. Barbaro's got some spunk, another affirmative sign that the Kentucky Derby winner is bouncing back again.
"Oh yeah, he's not down as far as he was on Tuesday," Jackson said Thursday. "He's coming back. He's a comfortable horse."
X-rays on the 4-year-old bay colt showed no additional complications in either hind leg, and chief surgeon Dean Richardson said Barbaro was "acceptably comfortable" in his recovery from having damaged tissue removed from his left hind hoof on Tuesday.
"They're being aggressive in treating it," Jackson said. "I think it makes it sound worse than it is."
Barbaro is spending hours in his protective sling, needed to deter sudden movement and make the colt comfortable as he fights back from his latest setback from laminitis. He spent part of the summer in his sling in his ICU stall at the University of Pennsylvania's New Bolton Center.
"As far as his attitude, he's fine," Jackson said. "He's got fight. He just tries hard."
Barbaro seemed more comfortable Thursday in his ongoing fight with laminitis, a painful, often fatal disease, in his left hind foot. Jackson said Barbaro was not in pain, felt better and had a "decent night."
"We are reminded that the horse has a very serious condition that could rear its ugly head off and on," Jackson said. "I'm concerned all the time. I've been concerned since May. They say he's dealing with it. He's not in pain. He's OK."
Barbaro has been rehabilitating at New Bolton since shattering three bones in his right hind leg just a few strides into the Preakness on May 20.
"He is getting up and down on his own and continues to eat and have stable vital signs," Richardson said. "We are considering several additional therapeutic options at this time. He is stable and acceptably comfortable."
Barbaro had become uncomfortable on his left hind foot in recent days a week after a new cast was put on the foot. The cast was removed after some new separation on the inside portion of his hoof was found.
"In my opinion, nobody knows why this happened," Jackson said. "He was doing good in the cast. It was the best I've seen him walk in the time he was there."
After his injury in the Preakness, Barbaro developed severe laminitis, caused by uneven weight distribution in the limbs. The result was that 80 percent of his left hind hoof was removed in mid July.
The disease, called laminitis or founder, involves inflammation and structural damage to tissue that bonds the horse's bone to the inner wall of the hoof.
"We'd still like to see him live a normal life," Jackson said.