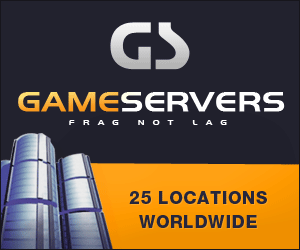 Norfolk Virginian-Pilot
October 29, 2007 By Louis Hansen, The Virginian-Pilot
BAGHDAD--Four military police officers stopped in a small neighborhood of squat buildings.
The street was rutted and filled with potholes. Piles of garbage covered the curbs and rose to a waist-high heap in the center of a paved lot. It smelled of rotting fruit and waste.
But the weekend night, at least, was clear and pleasant, with a slight breeze rustling the palm trees.
The officers, who are supervised by a Virginia National Guard unit, handed out candy to a half-dozen children. Two teenagers pulled up on a motor scooter and joined the gathering.
Haider, slight and neatly dressed, teased the children.
He is 17 and sells DVDs to troops at a base in the U.S.-controlled Green Zone, a relative haven from the violence in Baghdad. Haider said his father and six brothers live on the other side of the Green Zone walls, in Sadr City, an area controlled by militias mostly loyal to anti-American cleric Muqtada al-Sadr . Like many others, he does not give his last name because he fears for his safety.
Members of the local militia killed Haider's mother and younger brother, he said.
Haider pointed to a U.S.-issued ID card with a picture of his smooth, boyish face and said if the militia saw it, he would be slain.
So he doesn't stay in Sadr City anymore. He lives as a squatter in this neighborhood, across a highway from a pair of Baghdad landmarks, the Tomb of the Unknown Soldier and Cross Sabres.
Haider has adopted Western dress – a navy blue T-shirt with the word "maverick " on it, cargo pants and sunglasses pushed to the top of his head – and slang.
"In Iraq," he said, "it sucks."
The United States
is
struggling to quell the turbulence and hand more responsibilities to Iraqis across the country. Here in the Green Zone, about 150 Virginia Guardsmen from the 116th Infantry Brigade Combat Team in Staunton face a similar challenge.
The unit manages a city within a city, conducting basic duties of a city government as police administrators, planners, attorneys and engineers.
The 4.8-square-mile district in west-central Baghdad along the Tigris River is a city of 30,000 residents. The former seat of Saddam Hussein's government is teeming with members of parliament, the president and prime minister, foreign workers and a constellation of U.S. and allied military leadership.
The Virginia Guard unit is based in the Presidential Palace, which is also the headquarters of top commander Army Gen. David Petraeus and U.S. Ambassador Ryan Crocker.
Army warrant officers are called "mayor" in small districts. Captains just a few years removed from the Virginia Military Institute answer to "governor."
Their biggest task will be to prepare their responsibilities – and the city – for the Iraqis. Even the leadership acknowledges the frustrations of managing this fairly peaceful part of Baghdad.
"The real challenge is getting the Iraqis to see their future," said Col. Bill Phillips, commanding officer of what's known as the Joint Area Support Group. "All of their lives they've been told what to do. They don't know what 'right' looks like."
His unit, which arrived for an expected 10-month deployment in June, also draws and supervises troops from the Air Force and Navy. An active-duty Air Force unit, for example, conducts police operations in the district.
It gives the unit a wide lens to spot the problems – and perhaps find some solutions – amid the chaos.
Even in the relatively safe sector, security is a constant concern. Private and military security guards demand identification at checkpoints at every building and along roads. Military and civilian workers must keep body armor within a 10-minute walk.
Tidy barracks outside the palace are shaded by palm trees and surrounded by stacks of sandbags and large concrete barriers. Duck-and-cover bunkers, protection from random rockets and mortars, dot the grounds.
Shortly after the unit arrived, insurgents fired 50 rockets and mortars over the walled zone.
First Lt. Amy Staub, a 25-year-old guardsman from Roanoke, was working in her office when the explosives struck. She and her fellow guardsmen did not have time to run to a bomb shelter, so they dived under their desks.
A BB-sized fragment struck her in the leg.
The injury was not serious, she said – "they put a Band- Aid on me and sent me on my way" – but the incident brought a sense of purpose to the mission.
Also, she now keeps her body armor in her office.
Phillips can point to a few successes in the five-month stay. The unit has transferred 11 properties from coalition hands to Iraqi ministries. The soldiers repaired a local soccer field and are working on a master plan with Iraqis to rebuild and govern the Green Zone.
"How do you prepare for a job like this?" Phillips asked. "You come and do it."
The military police officers who were handing out candy say the effort is far from over.
They are airmen from Texas who are here for six months, patrolling in armored Suburbans with a bar of lights on top.
After serving in Desert Storm, the team leader, Air Force Staff Sgt. Charlie Gonzales, swore he would never return. But this is his fifth deployment to the region.
It's wearing thin on Gonzales, 38, and his wife and two children. Seeing Iraqi children every day reminds him of what he's missing at home.
Some of the Green Zone neighborhoods he patrols lack clean water and electricity. He's not sure when it will get better.
"You can only try," he shrugged.
Before traveling to Haider's neighborhood, the patrol stopped at a collection of high-rise apartments that were once an upscale complex of courtyards and markets with views of the Tigris River. The apartments have fallen into disrepair, although they're still populated by government officials.
In a courtyard of dry fountains, a group of 10 Iraqi men relaxed and took turns puffing on a hookah. A short, stocky man beckoned to the soldiers in English, offering a toke of the fragrant warm apple and tobacco mixture.
The soldiers politely declined. They watched the towers and occasionally handed out candy to the few children in the courtyard.
The man who called out to the soldiers is Dhafer, a 33-year-old known as "Big D" to his friends, he said. The American military liberated his family in Iraq after the first Gulf War. They settled in the United States in 1994.
Dhafer worked as a chef and married an American woman. He recently returned to Iraq to work as a translator because he said he wanted to help his native country.
"It's dangerous, but I don't put it in my mind," he said. He turned to the soldiers and said, "It's a dangerous job for them, too."
He wants the United States to give the Iraqi people another two or three years to pull together before the troops leave.
"One day," he said, "this place is going to be beautiful."
After the soldiers walk around and greet a few more children, they return to their vehicles.
They pull out their flashlights and peer under their armored Suburbans, looking for planted bombs. They find nothing.
When they pull into Haider's neighborhood, children quickly surround them. They play with the men's flashlights and gear, devour treats and hold out their hands for more.
Haider didn't ask for anything from the soldiers, except help to clean up the neighborhood.
He is saving his money to buy an MP3 player. In another year, he hopes to work for the U.S. military as a translator.
When asked what he would be doing in five years, Haider had no answer.