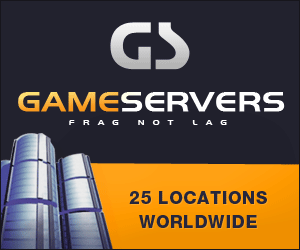 Media: Reuters
Byline: Mussab Al-Khairalla
Date: 01 October 2006
BAGHDAD - A nervous normality returned to Iraq's capital on Sunday after a
24-hour curfew imposed after U.S. troops arrested a top politician's
bodyguard suspected of a plot to bomb the heavily fortified government
compound.
The curfew was lifted at 6 a.m. (0300 GMT) and traffic converged on central
Baghdad's busy streets as shops and businesses re-opened for the start of
the full working week.
Though there is a daily overnight curfew and cars are banned during weekly
prayers on Fridays, Saturday's blanket ban on all movement, even on foot,
was unusually severe and disrupted the social life normally associated with
the holy month of Ramadan.
Just west of Baghdad, in the minority Sunni stronghold of Falluja, a car
bomb killed four people and wounded six in a busy vegetable market, police
said.
On Friday, U.S. troops arrested a security guard at the home of the leader
of the main Sunni Arab political bloc, Adnan al-Dulaimi. They said the man
planned suicide attacks in the government's "Green Zone" and may have had
links to al Qaeda.
"The detained individual is suspected of involvement in the planning of a
multi-vehicle suicide operation inside Baghdad's International Zone," the
military said on Saturday.
A senior official in the Accordance Front named the arrested man as Khudhar
Farhan and said he was in his mid-20s and had joined Dulaimi's security
staff about a month ago. Dulaimi leads the Front, the largest Sunni bloc in
parliament.
U.S. officials fear an increase in violence during Ramadan. Suicide bombings
were at an all-time high during the first week.
NO OFFICIAL EXPLANATION
There was no official explanation for the curfew which emptied streets on
Saturday but a political source said it was linked to security in the Green
Zone that had been compromised. Another senior official said Baghdad feared
large-scale unrest.
The 5-sq km (2-sq mile) riverside compound once occupied by Saddam Hussein
is home to thousands of people, including most senior officials, parliament
and the U.S. and British embassies.
In March, Iraq jailed several defense officials accused of a plot to
infiltrate hundreds of al Qaeda fighters into the Zone's security force.
A surge in sectarian killings since February has been marked by dozens of
corpses being found nearly every day dumped in the streets of Baghdad,
bound, tortured and shot. Many are victims of tit-for-tat communal fighting.
One senior U.S. military official said this week police had allowed death
squads to re-enter areas already cleared by U.S. forces in a seven-week-old
crackdown in the capital.
Washington's ambassador to Iraq threatened to cut off funding for the Iraqi
police if the government failed to punish police officials for torture and
human rights violations.
Zalmay Khalilzad told the New York Times that U.S. officials were reviewing
programs under a law that bans U.S. funding for armies and police forces
that violate human rights.