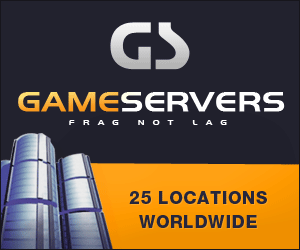 Baffled by triple hotel blasts, Jordanians harden views against al-Zarqawi
By DALE GAVLAK - Associated Press Writer
AMMAN, Jordan - (AP) Before Amman's recent hotel bombings, many
Jordanians saw homegrown militant Abu Musab al-Zarqawi as holy warriors
battling U.S. troops in occupied, neighboring Iraq.
But last week's triple suicide attacks have changed things
dramatically, with Jordanians of all walks denouncing the al-Qaida in Iraq
leader as a killer of innocent Arabs and Muslims.
"All Jordanians _ even fanatic Muslims _ are changing their minds
(toward Islamic extremist attacks) because of what they saw happen to
innocent people" in Amman, jeweler Ibrahim Hreish said.
In Jordan, a close U.S. ally heralded in the West for its
moderation, strong support has existed for militant attacks against
legitimate targets, otherwise known as Israeli soldiers in the occupied
Palestinian territories or U.S. troops in Iraq.
The anger stems from the country's 5.4 million citizens, more than
half being Palestinians or of Palestinian descent, among whom anger simmers
over Israel's 1948 annexing of Palestinian territories.
Jordan's 1994 peace treaty with Israel is still roundly denounced by
Islamists.
But amid a spiraling of violence in neighboring Iraq and numerous
foiled terror plots here in Jordan before Wednesday's strikes, views toward
terrorism have started to change.
A fierce national debate followed the triple hotel bombings by
Jordanian-born al-Zarqawi's terror group that killed 57 people, mostly Arabs
and Muslims, and even targeted a Jordanian-Palestinian wedding reception.
TV talkshows and newspaper columnists have been focussing on the
suicide attacks and whether Muslims should condone them in part or total.
"There has (long) been empathy among Jordanians for insurgent
strikes against military targets in Iraq, particularly against U.S. forces,
and this has been evident in how the country's press covers events in Iraq,"
says Mustafa Hamarneh, a prominent researcher who has conducted numerous
surveys on domestic attitudes toward suicide bombings.
"But speaking of Jordan today, I believe we will now begin to see a
change in how the country's press reports events in Iraq, such as suicide
bombings and in public attitudes," he said.
Jordan's King Abdullah II, a fiery critic of Islamic militancy, said
the battle against terrorists like al-Zarqawi is not just a tactical but an
"ideological struggle between extremist Muslims that have this perverse view
of Islam against the rest of us moderate Muslims."
In an outpouring of emotion, thousands of Jordanians took to the
streets throughout the kingdom after the Amman bombings, shouting: "Burn in
hell, al-Zarqawi."
"It's a public relations disaster for al-Zarqawi and his militants,"
said M.J. Gohel, the director of the London-based Asia Pacific Foundation, a
think tank that tracks militant groups. "The Amman blasts were not
accidental killings. They murdered Muslims in cold blood."
A July survey from the Washington-based Pew Research Center even
found support in Jordan for suicide bombings against Americans and their
allies in Iraq dropped from 70 percent to 49 percent since March 2004.
Still, there are many Jordanians who believe that targeting U.S.-led
forces in Iraq and or Israeli troops in the Palestinian territories remains
a legitimate resistance to occupation.
"We don't approve of the al-Qaida formula to kill civilians. This is
completely against our beliefs as Muslims," said Abdul-Latif Arabiyat, a
leading member of the hardline Islamic Action Front, Jordan's largest Muslim
opposition group and a fiery critic of the king's pro-Western outlook.
"We have to differentiate between terrorism and resistance," he
said, adding fighting occupation of Muslim land is sanctioned.
Jordan is wedged between volatile Israel and the Palestinian
territories to the west and war-ravaged Iraq to its east. Large sections of
its Palestinian population blame U.S. policies _ particularly the unwavering
support for Israel _ for the region's turmoil.
Increasing economic woes among a largely young population also
provides fertile ground for militancy.
Al-Zarqawi arrived in Iraq before the 2003 U.S.-led invasion and has
spurred a nationwide insurgency marked by suicide bombings, kidnappings and
beheadings. But Iraq was never his sole goal, holding a vision to create an
Islamic caliphate in the region through toppling moderate U.S.-allied
regimes.
The hotel bombings were a "wake up call to Jordanians" that
al-Zarqawi was now a real threat after finally pulling off a major attack
after several foiled plots, said former lawmaker Ahmed Oweidi Abbadi.
"People weren't thinking straight (before), but they're talking
sense after the blasts," he said, as Jordanians were under no more illusions
of the threat posed by militants like those belonging to al-Qaida in Iraq.