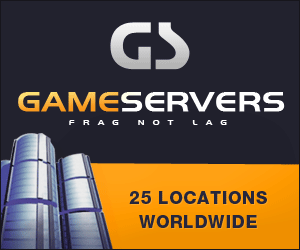 BARRY WILNER
Associated Press
NEW YORK -
The Arena Football League enters its third decade with a new broadcast partner that happens to own a portion of the 19-team organization.
ESPN signed a five-year deal to telecast games, including a Monday night package. The widespread television network also will provide expanded multimedia coverage.
Most significantly, though, ESPN has equity in the AFL, which kicks off its 21st season when Nashville hosts Columbus on Thursday night.
"ESPN ends up being the largest single owner in the AFL," said David Baker, who enters his 11th year as AFL commissioner. "We want the strongest incentives for them in growing the Arena Football League. It's the longest agreement we've had with anybody. What (gives them incentive) is what they can potentially make and how they can grow it. When they have invested that much money in a sport, they can't let it fail.
"I can't imagine anyone who would be better to grow the game than them."
Not that the AFL hasn't done pretty well in growing its 50-yard game over the years. The American Football League, World League, USFL and XFL combined didn't last as long as Baker's league. When he took over as commissioner, franchises were available for about $400,000. Now, an expansion team would go for about $20 million and the Philadelphia Soul has an estimated value of $32.5 million.
In addition to ESPN, Russell Athletic has become a primary sponsor and uniform supplier of the AFL, joining the U.S. Army, ADT, Aaron's and Champs among the league's marketing partners.
The ArenaBowl, scheduled for July 29 on ABC, will be played in New Orleans. The VooDoo, which played in Kansas City last season as the Gulf Region rebuilt following Hurricane Katrina, will be back in New Orleans this year.
That's a source of pride to Baker.
"The staff for the VooDoo is the same as the staff for the Saints and they had personal and professional challenges," Baker said. "They would have had to go right from the Saints' season to the VooDoo season, and we thought the best thing to do was give them the year off. It was not the best thing for our league, but it was the right thing to do.
"There were more important things to accomplish in the recovery of New Orleans than playing AFL games."
This year, they'll be playing AFL games into late June before the playoffs start. The season was moved back from a late January start in great part to accommodate ESPN.
The rescheduling concerns Jon Bon Jovi - yes, that Bon Jovi - who is part owner of the Soul. Philly will play all of its home games at night, including three on ESPN's showcase and seven prime-time national games overall.
"There are seven nights to build us as America's Team," the rocker said. "It could be a serious risk to our ticket sales, being a family fun football league. We have always attracted families with their kids to our games. I have a 12-year-old and you can't take a 12-year-old to a game at that time.
"But when you are on ESPN as opposed to network TV, you aren't something that is secondary to the network's overall revenue stream. ESPN runs the spectrum for the sports-minded public and we're part of that and they can do great things for us."
One thing ESPN wants to do is enhance telecasts with new features that bring viewers closer to the action.
"We are going to be pushing some access that we fight for with every other sport, but end up short," said ESPN senior coordinating producer Jay Rothman. "We are going to have that kind of access with microphones on quarterbacks and on coaches. Besides educating the viewers, we will be taking viewers inside the game."
The Chicago Rush, owned in part by Mike Ditka, did great things last season, winning the ArenaBowl 69-61 over Orlando. Two years ago, the Colorado Crush, owned by John Elway, won the championship.
Elway has taken on a large role in the league's hierarchy as chairman of the AFL executive committee.
"I'm excited to have a say in the direction of the league," the Hall of Fame quarterback said. "I like where the league is going, but we're only as good as a league as our individual teams and the people who run them. It's important to take an active role in the running of the league."
Baker envisions a 30-team AFL, plus as many as 100 teams in af2, the indoor development league run by Arena Football. He can foresee expansion overseas, as well.
"People love football and want football year-round," Baker said. "You don't stop being a football fan just because the Super Bowl is over and the college national championship is done."