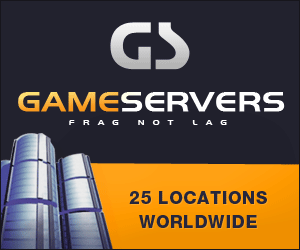 San Francisco Chronicle
December 26, 2006
Pg. 1
Soldiers resigned to fighting unpopular war in dangerous province

By Anna Badkhen, Chronicle Staff Writer
Fort Stewart, Ga. -- Staff Sgt. Mike Root summed up his thoughts about his third, yearlong deployment to Iraq next month:
"Crappy," said Root, 35, from Lexington, Ky. "It's kinda hard going into a place knowing that they're targeting us."
Weariness and resignation echo through the low brick buildings and training fields of the Fort Stewart Army base as Root and his comrades at the 2-7 infantry battalion of the 1st Brigade, 3rd Infantry Division are gearing up for their third combat tour in Iraq since 2003.
The soldiers are about to spend a year in a province where American troops are being killed almost daily, at a time when domestic support is fast dwindling for a war the soldiers know America is not winning.
"It's heartbreaking to go back and know that the support is not there," said Staff Sgt. Darrell Foster, 26, from Buckhannon, W. Va.
Most soldiers agree that the upcoming deployment will be their toughest yet: The 2-7's new mission is to bring peace to Hit, a town in Iraq's volatile western Anbar province, where the anti-U.S. insurgency rages with undiminished ferocity.
"I don't think anybody wants to do it again, but we train and we're ready to go," said Sgt. 1st Class John Teasley, 33, of Ormond Beach, Fla., with a shrug.
That sense of resignation is far different from the feelings of the 2-7 the first time it went to Iraq, as part of the U.S. invasion in March 2003.
The unit's Bradley fighting vehicles were among the first to roll into Baghdad, and although the battalion lost six men during the invasion, many Iraqis welcomed the soldiers as liberators. In January 2005, the 2-7 returned for a year to bring peace to Saddam Hussein's hometown, Tikrit. By the end of that combat tour, "it was pretty timid," recalled Foster.
Still, the 900-strong battalion lost nine men during that deployment, and the grief of these losses, the months spent on hair-trigger alert, and the constant anxiety of driving on roads laden with bombs had taken its toll.
Anbar, the soldiers know, will be far more dangerous. Of the 70 American troops killed in Iraq last month, 29 died in Anbar, the Defense Department reports. At least four of those troops died in Hit, according to
www.icasualties.org
, which bases its death count on news reports. A recent, classified Marine Corps intelligence report said that U.S. and Iraqi troops "are no longer capable of militarily defeating the insurgency in al-Anbar."
Insurgents linked to al Qaeda have staged military parades in Anbar, proclaiming the establishment of an Islamic state in the province, which stretches from the Euphrates River west of Baghdad to Iraq's borders with Syria, Jordan and Saudi Arabia. Some news reports said that U.S. commanders were considering abandoning the province altogether, a suggestion senior military officials have denied.
"If they called me tomorrow and said 'you're not going' ... there would be a lot of soldiers who would celebrate joyously," acknowledged Lt. Col. Douglas Crissman, the 2-7's commander.
The soldiers are also returning to a war 67 percent of their countrymen say they should not be fighting, according to a CNN poll last week.
In Richmond Hill, a town 13 miles south of the 2-7's base at Fort Stewart where some of the soldiers live, the giant yellow ribbons that last spring adorned car dealerships and furniture stores are gone, and "Support the Troops" bumper stickers are discolored and fading, and some soldiers are questioning the purpose of their job.
"My personal belief is we are going back there to help" the Iraqis, said Root. "But they've been fighting over in that country, the two tribes, the Sunnis and the Shias, for centuries. I don't think we're gonna stop that."
Others hang on to their original goals: defeating terrorism overseas before it reaches the American soil; creating a better life for Iraqi children.
"Those kids over there deserve just as much of a chance as the kids in the United States do," said Foster. "The kids that are growing up now are gonna be the ones that decide the future of that country. So if we can't help them, then there's no reason to even be there, period."
But even Foster acknowledges that things have not gone the way they were expected to.
"You know what bothers me most, it's been four years, and the place is still a s-- hole," he said.
In the final weeks before deployment, the soldiers are training on equipment they barely know -- new M4 rifles and sights they have just received; a handful of Bradley fighting vehicles and Humvees to replicate the modified, more heavily armored and also more top-heavy trucks the battalion will inherit from the army unit they are replacing in Hit. "We trained with a smaller set of equipment, and I will admit that presented some challenges," said Crissman, 40, of Fairfax, Va.
In fact, the 2-7 has had to complete a year's worth of training in just four months. Even now the battalion is expecting several new soldiers to arrive just in time to deploy and train during the two or three weeks the 2-7 will spend in Kuwait en route to Anbar province.
"It's gonna be a leadership challenge to be able to receive new soldiers and employ them in a right way," said Capt. Mark Cobos, 28, from El Paso, Tex.
Some soldiers fired their new M4s for the first time in mid-December, shooting rounds through plywood targets at a range outside Fort Stewart, where the 20,000-strong 3rd Infantry Division is based. The projectiles bit into a sandy hillock behind the targets, kicking up red dust and ringing through the foggy grove of pines and oaks hung with Spanish moss.
This training -- and luck -- are what these soldiers will rely on in the coming months, said Staff Sgt. Rob Puckett.
"There's no names on the bullets or bombs in the streets," said Puckett, 31, of Clarksville, Tenn. "It's luck and how good you are versus how good they are. Hopefully you're better than they are."
A reminder of what happens when a soldier's luck runs out is right here, in the heart of Fort Stewart: 317 young eastern redbud trees, each one dedicated to a 3rd Infantry Division soldier who died in Iraq. Warriors' Walk, as the memorial is called, curves three-quarters of the way around the windswept marching ground at Cottrell Field and then stops at a grassy edge, leaving space for more redbuds to be planted.
"That's where we redeployed back to the States the last time," explained Capt. Cobos, looking somberly at the gap between the trees. "That's where it's gonna pick up when we go back over there.
"You hate thinking that next time it will be one of us. But you know, you know there are gonna be more trees."