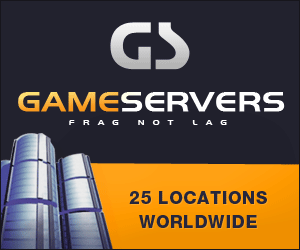 Washington Post
November 12, 2006
Pg. 1
Youngest of 13 Surviving WWI Veterans Pays Homage, Is Honored at Arlington

By Paul Duggan, Washington Post Staff Writer
It was getting toward dusk, the sun headed down on yet another day in the very long life of Frank Woodruff Buckles.
He had come to see the grave of Gen. John J. Pershing, on a hill in Arlington National Cemetery. Buckles once shook the great soldier's hand, chatted with him in Oklahoma City, 1920, after the war. Now he sat in a wheelchair on a small stage near the headstone and waited for the ceremony to begin: Veterans Day again.
He's a few months shy of 106, the youngest of 13 known U.S. veterans of World War I still living. When the fighting stopped 88 years ago yesterday, there were 4.7 million Americans in uniform. Now, a dozen men and a woman are left.
They are the last, Buckles and the others -- the end of the generation that parented the Greatest Generation, the adults of the Depression who struggled to feed the children who would grow to win that other world war, the big one everybody remembers.
The World War I generation, largely forgotten, left a peacetime mark on the last century, too, a legacy of 1930s activism that helped alter the nation's social and economic landscape -- although none of the 13 survivors is known to have taken part.
"The Skivin Hotel," Buckles recalled recently. He said it in a raspy, labored voice, his best voice these days. That was the hotel where he met Pershing, who had commanded the American Expeditionary Forces, including Buckles, in France during the war. "After I passed the general, he had his sergeant call me back. He said he wanted to talk to me."
Buckles, a farm boy who had lied his way into the Army at 16, was in uniform that day, though he had mustered out. "He asked me where I had served, what I had done. Then he asked me, 'Where were you born?' I says, 'Harrison County, Missouri.' He says, 'That's 43 miles as the crow flies from Linn County, where I was born.' "
In a blue blazer and black beret, Buckles came to Arlington yesterday from his West Virginia farm with his daughter and some friends for the annual wreath-laying at Pershing's grave, his first visit in 30 years. Colonels and majors and corporals and men in foreign uniforms shook his hand. They snapped photos and bent down, trying to chat. Children walked up and asked him to autograph their programs. It took a while, but he signed.
Veterans Day again. He said he might come back for another.
"I don't see why not."
The conflict had been raging overseas for nearly three years when the United States entered the war in April 1917. After a long buildup in France, Pershing's AEF began large-scale fighting in spring 1918, and the war ended in November.
Chris Scheer, a Department of Veterans Affairs official, started a list of living World War I vets last year. "Not to be morbid," he said, "but we wanted a countdown list."
They weren't easy to find, given the paucity of records from the era. Scheer sent inquiries to hospitals and veterans offices all over the country, and compared notes with researchers, including Will Everett, a radio producer.
As far as they know, the list is 13 names. The eldest, Emiliano Mercado del Toro, is 115. Everett interviewed most of them, plus two others, now deceased, for a public radio documentary. Some of the vets haven't been able to converse in years.
Five of the 13 served in France, two in combat, but not Buckles, who was a driver in a rear area. Some of those Everett interviewed were animated, others weary. Their old recollections, abbreviated now, often come slowly. They labor to share anecdotes, the stories vivid in moments, then vague, as their memories wane.
Antonio Pierro, 110, survived the AEF's six-week Meuse-Argonne offensive, although more than 26,000 Americans died around him.
"I wasn't afraid to get killed," he told Everett. "A lot of the fellows, they lost an arm, a leg. They went blind. . . . Ahh, I want to forget all those bad days. You think the next minute your life is over. Every day there was guys that would get killed. Thank God I come out alive. Many of my buddies, they kicked the bucket."
The offensive was still underway when the Nov. 11 cease-fire order came. "I couldn't believe it," said Pierro, an artilleryman. "The war was over. Oh, boy. . . . What a day! The sergeant come out then and told the story, that peace was declared, and let's be happy we're still alive. It was just like a new day. Just like the sun had come out of the clouds."
The U.S. toll: 53,402 killed in action, 63,114 dead of other causes, mostly illnesses.
Caught in a post-war recession in 1919, many vets languished without jobs. The government gave disabled veterans up to $100 a month and offered them vocational training, years before the Veterans Administration was formed. Healthy vets got virtually nothing.
They argued to Congress that they were owed compensation for the higher civilian wages they missed while in the service. In 1924, lawmakers went along with the idea, sort of.
The men got certificates redeemable in 1945 for cash. "A bonus," it was called. The payments, typically about $1,000, would be based on military service time.
The vets were satisfied. The economy had improved by 1924, and most had found work. They started families and rode the 1920s boom -- until the Depression hit. Suddenly, like much of America, a lot of the veterans were wiped out.
"They were ruined," said Paul Dickson, co-author of "The Bonus Army." The book, written with Thomas B. Allen, recounts the turmoil that followed. "For a lot of them," Dickson said, the bonus certificate was "about the only thing they owned."
By freight car and jalopy, on foot and on bikes, an army of destitute vets (more than 20,000 at its peak) descended on Washington in June and July 1932, lobbying for payment of the bonuses. With families in tow, they built a sprawling, tumbledown community of tents and hovels on acres of Anacostia mudflats and lived there for weeks.
To newsreel audiences across America, the vets were Everyman heroes in a time of economic catastrophe. To President Herbert Hoover and the Army's chief of staff, Gen. Douglas MacArthur, the spectacle looked like a brewing civil insurrection.
MacArthur's troops violently routed the Bonus Army, on Hoover's orders. Calvary soldiers wielding sabers rode along Constitution and Pennsylvania avenues ahead of infantrymen with fixed bayonets and columns of light tanks. Tear gas filled the air as the vets retreated to Anacostia. MacArthur's troops followed, drove out the men and their families and torched the shantytown.
It was a public relations debacle. In the melee, two veterans had been fatally shot by D.C. police, and hundreds had been hurt. Newsreel audiences, outraged, "were standing up in the theaters, booing the United States Army," Dickson said.
President Franklin Delano Roosevelt gave them no relief, repeatedly vetoing bonus-payment measures. Then Congress overrode his veto in 1936.
Buckles, a merchant seaman at the time, got $800 in 1938, the equivalent of about $11,000 today. He gave it to his father, a struggling farmer.
Historian Jennifer D. Keene, author of "Doughboys, the Great War and the Remaking of America," said politicians, including Roosevelt, learned an important lesson from the Bonus Army and the public's sympathy for it. With 16 million Americans in uniform in World War II, the federal government feared massive civil unrest if the new wave of returning veterans got the same shabby treatment their fathers had received.
On June 22, 1944, months before World War II ended, Roosevelt signed the GI Bill. With its college tuition benefit and home loan guarantees, the bill is widely viewed as the most far-reaching social welfare program in U.S. history.
"I argue that without the World War I generation, we wouldn't have what we got, that they're responsible for the GI Bill," Keene said. "It's their legacy."
But the bill wasn't for the vets of 1917-18. They didn't share in the benefits.
They just grew old.
About 800,000 of them formed a new organization, Veterans of World War I of the USA, in the mid-1950s. "We had national conventions; there were thousands of us there," said Muriel Sue Kerr, who started work as a secretary at the group's Alexandria headquarters in 1974, one of 21 paid staff members. "Oh, we'd go to Hot Springs, Arkansas; Oklahoma City; Daytona Beach, Florida. Such wonderful, wonderful times."
There were a quarter-million members in 1974. Kerr, now in her 60s, said: "I was the luckiest girl in the world. I had 750,000 grandfathers." Then her grandfathers started dying, gone by the dozens each year, then the hundreds, then the thousands.
She became executive director in the early 1980s, and some of the calls she got from the vets made her cry: "You know, the caretaker wouldn't cut the crust off their bread. Or their driver's license had been taken away. Or someone had stolen something."
The conventions stopped. The office closed in 1990, and the staff disbanded. But Kerr is still the executive director. "Until the last of them is gone," she said.
The national commander: Frank Woodruff Buckles. His only duty is to wake up each morning.