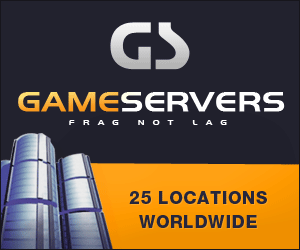 BETH DeFALCO
Associated Press
TRENTON, N.J. -
A day after Jason Kidd claimed in divorce papers to be a victim of spousal abuse, his wife's attorney said the New Jersey Nets point guard had no reason to fear the diminutive woman.
"He says he's threatened by her? He's a star athlete. She's 5-foot-2, I think, and 105 pounds," said celebrity New York divorce lawyer Raoul Felder, one of the attorneys representing Joumana Kidd.
"It's shameful what he did here. The truth will come out," said Felder on Wednesday, adding his client planned to file a counter compliant within a week.
The 33-year-old Kidd filed for divorce from his wife of 10 years Tuesday, a day after a court issued him a temporary restraining order against her.
In court papers, Kidd said his wife physically and mentally abused him, threatened to make false domestic violence complaints against him to police and interfered with his relationship with his children.
The papers accuse Joumana Kidd of kicking, hitting, punching and throwing household objects at her 6-foot-4, 210-pound husband as she became "increasingly controlling and manipulative" in the last few years of their marriage.
Monday night, Felder said police showed up at the couple's Saddle River estate and, instead of serving Joumana Kidd with the restraining order, forced her to leave.
"The police put her out of her own home, originally giving her 30 minutes to get out with the three children," Felder said. "It turns out the police misinterpreted the court's order."
Attorneys for Kidd said he never intended for his wife to be kicked out of their home when he applied for the order of protection. On Tuesday morning, they went to court to get the order clarified so Joumana Kidd legally could remain in the house.
Under the order, Jason Kidd will have to pick up his children curbside for visits so that Joumana does not violate the order, attorneys said.
Calling her "a battered and harassed wife in every sense of the word," Felder said it was "absurd" to think that the former Budweiser model was the abuser in the relationship given Kidd's former domestic violence charge.
"He's going to have to deal with the real court and not the basketball court," Felder said.
Jason Kidd's attorney, Madeline M. Marzano-Lesnevich, objected to the suggestion that size was a factor in the abuse.
"The complaint speaks for itself, but if the suggestion is that you need to be smaller than someone to be abused by them, the police logs are filled with examples to the contrary."
The Kidds, married in 1997, were involved in a domestic violence matter six years ago when he played for the Phoenix Suns.
In that incident, Jason Kidd was arrested in January 2001 after Joumana told police he slapped her in the face during an argument about feeding their son, who is now 8. The couple also have 4-year-old twin daughters.
Kidd pleaded guilty to spousal abuse, was fined $200 and ordered to take anger-management training.
Kidd's complaint filed Tuesday, however, painted a detailed portrait of Joumana Kidd as a vitriolic, jealous and paranoid wife who suspected her husband was cheating and who was prone to public outbursts and threats.
"The defendant's extreme and unwarranted jealousy and rage has left the plaintiff concerned about her emotional stability," the papers say.
The papers accuse her of installing tracking devices on his cars and computers, of violent rages in public and in front of their children, and of harassing his trainer, friends and family.