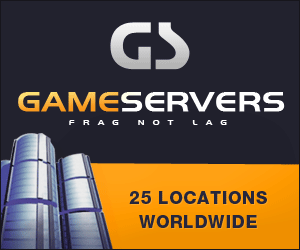 Washington Times
April 17, 2007
Pg. 14
Terror plan targets tourism, oil

By Andrew Borowiec, Washington Times
NICOSIA, Cyprus -- North African authorities say a wave of suicide attacks in Morocco and Algeria over the past week may be the first phase of an al Qaeda plot drafted in Sudan three years ago.
The plan calls for a reign of terror, implantation of guerrilla units in mountain hideouts, a paralysis of Algerian oil supplies and of tourist resorts in Tunisia and Morocco, a senior North African official said.
Other officials said last week's bombings in Algiers, which killed 33 persons and wounded 22, and a series of suicide explosions in Casablanca, Morocco's main port, may signal the start of the campaign.
Algerian officials said the original plot called for the area known as the Maghreb, spanning Africa's Mediterranean coast, to be plunged into a reign of terror reminiscent of the "decade of blood" waged by Islamic fanatics in Algeria in the 1990s, which claimed 100,000 victims.
Although that revolt was crushed, its surviving perpetrators have remained in hiding, rejecting a reconciliation offer from Algerian President Abdelaziz Bouteflika.
Last year in March, the president renewed the offer "even to those with blood on their hands." Since then, hard-line Armed Islamic Groups have been transformed into the Salafist Group for Preaching and Combat (known by the French acronym GSPC), which last fall was renamed as the al Qaeda Organization in the Islamic Maghreb.
The transformation was reportedly ordered by al Qaeda's chief, Osama Bin Laden, the world's most wanted terrorist.
Bin Laden's plan to destabilize three North African countries became known to Tunisian officials early in 2004, and Tunisian President Zine El Abidine Ben Ali mentioned it to President Bush during a trip to Washington in February of that year.
Mr. Ben Ali told The Washington Times that he had ordered the establishment of military outposts along Tunisia's border with Algeria to prevent an influx of Islamic extremists. Muslim Tunisia has banned political Islam in all its forms and claims to have contained the threat by "vaccinating the country" with economic and educational reforms.
Mr. Ben Ali told Mr. Bush that Algeria had been designated as the first target for the terrorist offensive because of the well-implanted guerrilla bases in the Kabylie and Aures mountains and stocks of explosives from the 1990s.
Next was to be Morocco, deemed vulnerable because of its vast area, the division of the population into Arabs and Berbers and the mass of restive unemployed in the teeming cities.
Tunisia, with more than 10 million inhabitants in a relative small area between Algeria and Libya, was the last target because of the presence of a vast police force that controls virtually every nook and cranny of the country.
Ever since the Khartoum meeting, which terrorist chiefs from the Middle East and Europe attended, Mr. Ben Ali has been warning Tunisia's friends of the extent of the threat of terrorism, "which transcends borders and requires diligent action."
The first signs that Islamists have not disarmed in Tunisia came in January when Tunisia announced it had killed 12 and captured 15 rebels in an armed clash with police. All had come from neighboring Algeria.
In another security operation, an army unit hit a rebel hideout in the mountains on the Algerian border, arresting 13 suspects and killing a man identified as their leader.