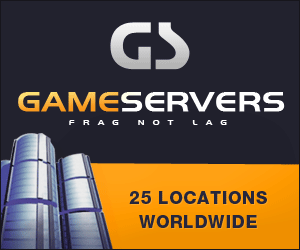 Los Angeles Times
February 8, 2008
Six security workers die in one day. Insurgents are targeting them because they are doing their job well, the U.S. military says.

By Tina Susman, Los Angeles Times Staff Writer
BAGHDAD — Attacks on Iraqi security volunteers, who are given much of the credit for reducing violence in their country, have doubled since October, the U.S. military said Thursday.
The statement came after six volunteers were killed in two separate incidents. In one attack, suspected Al Qaeda in Iraq fighters killed three brothers, a year after their father, who had also allied himself with U.S. forces, was slain.
The U.S. military says the rising number of attacks is a sign that Sunni Muslim militants feel squeezed by the grass-roots security effort, which has grown to include at least 70,000 members of so-called concerned local citizens groups who stand guard at checkpoints across the nation. In return, they receive $10 a day from U.S. military funds.
Also Thursday, Shiite Muslim cleric Muqtada Sadr warned his followers that those who violate a six-month cease-fire he called at the end of August would face expulsion from his Mahdi Army militia. Sadr did not say whether he would extend the truce when it expires at the end of the month, but his statement was the strongest signal yet that he remains bound to the deal.
Along with the growth of the security volunteers movement, the U.S. military credits Sadr's truce with helping to reduce violence in Iraq and has publicly praised him for reining in the militia that once battled American forces.
"Any members of the Mahdi Army who carry weapons during the period of truce, we are aloof from them and they are not affiliated with the army," Sadr said in a statement issued by Sheik Salah Ubaidi, a spokesman for Sadr in Najaf.
Previous statements from some of his followers have indicated impatience with the truce because of U.S. raids on Shiite strongholds and continued attacks by suspected Sunni Arab extremists on Shiite targets.
U.S. officials say anyone who violates the truce remains subject to arrest. They said Thursday that 16 suspected Shiite militants had been captured in a raid earlier in the day in Sadr City, the poor Shiite neighborhood in Baghdad from which Sadr draws much of his support.
A military statement said that U.S. and Iraqi forces were fired on as they entered a house during the raid and that they returned fire, slightly wounding a woman and injuring one of the suspects. The wounded man died later.
Some residents denied that anyone had fired at the troops. Abu Hussein, who lives near the targeted houses, said any shooting came from the security forces who burst into the homes as people were sleeping.
He accused troops of being overly rough with residents, including an elderly man who collapsed after being forced out of his house. "There was no reason to open fire on the people," Abu Hussein said.
The conflicting accounts were not unusual for Iraq, where people frequently accuse U.S. forces of causing unnecessary casualties among civilians during operations against suspected insurgents.
Three times in the last week, the U.S. military has acknowledged that errors caused the deaths of civilians or security volunteers during its operations.
In the most recent incident, a civilian died Thursday during an airstrike south of Baghdad. A U.S. military statement said American forces called for air support after coming under fire during a boat patrol. It was later determined that the initial shots had been fired in error by security volunteers.
The Americans "followed proper self-defense measures" by returning fire and requesting air support, the statement said. The man who died was near a building that was struck during the air assault.
North of Baghdad, in the town of Muradiya in Diyala province, police said three brothers who had joined the volunteer security movement were killed when gunmen stormed their house about 1 a.m. Police said the men's father also had been part of the movement and was killed a year ago. Al Qaeda in Iraq, which views the mainly Sunni security workers as traitors, was suspected in both attacks.
Three more security workers died southeast of Baghdad as they were collecting intelligence on possible insurgent activity in Madaen. Police said they were killed when a bus blew up near them.
A U.S. military spokesman, Navy Lt. Michael Street, said the military had only recently begun tracking attacks on concerned local citizens groups and did not know how many members had been killed. But he said the frequency of such attacks had doubled since October, at a time when other attacks have decreased.
"It is clear that the CLC volunteers . . . are restricting Al Qaeda's freedom of movement and consequently the terrorists are making these Iraqi patriots a focus of their attacks," Street said.
Meanwhile, the military announced the deaths on Tuesday of four U.S. soldiers. Three were victims of a roadside bomb in Balad, and one died in Tallil, near Nasiriya, in a "non-combat related incident."
At least 3,952 U.S. troops have been killed in Iraq since the war began in March 2003, according to icasualties.org.
Special correspondents in Najaf, Baghdad and Baqubah contributed to this report.