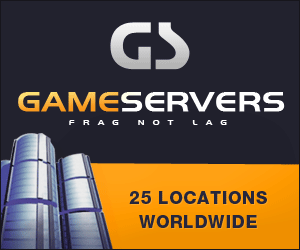 Associated Press
LONDON -
Arsenal rallied from two goals down to salvage a 2-2 tie with Portsmouth on Saturday, allowing Liverpool to advance to third place in the Premier League after beating Charlton 3-0.
Portsmouth went ahead 2-0 on goals by Noe Pamarot and Matthew Taylor. But Arsenal responded with goals from Emmanuel Adebayor in the 58th and Gilberto Silva in the 60th.
Also Saturday, it was: Newcastle 2, Watford 1; Blackburn 2, Reading 1; Sheffield United 1, Wigan 0; and Bolton 1, Aston Villa 0.
Manchester United leads with 44 points, followed by Chelsea with 39 - both clubs play Sunday. Liverpool's win gave it 31 points - one more than Arsenal. Bolton is fifth, behind Arsenal on goal differential, with Portsmouth sixth on 29 points.
Portsmouth striker Nwankwo Kanu and defender Sol Campbell faced their old club, while former captain Tony Adams sat on the Portsmouth bench. He became assistant to Portsmouth manager Harry Redknapp in June.
Liverpool won its second away game in its 3-0 defeat of relegation-threatened Charlton.
Xabi Alonso converted on a penalty kick in the 3rd minute. Craig Bellamy made it 2-0 in the 82nd minute off a pass from Steve Finnan. Steven Gerrard took a header from Peter Crouch to curl in Liverpool's third goal in the 88th minute.
---
MILAN, Italy (AP) - Alberto Gilardino scored in the 89th minute to help AC Milan tie 2-2 at Fiorentina in Italy's Serie A.
The Italian forward, who also scored the game's opening goal in the 4th minute, headed in a corner in the final action of the match. Adrian Mutu scored twice for Fiorentina, with a 20th-minute penalty and a shot from the edge of the penalty area in the 76th.
In the only other Serie A match, 10-man Udinese beat visiting Cagliari 3-1.
AC Milan has 14 points - two more than Fiorentina - and is in 14th place in Serie A after starting the season with an eight-point penalty from Italy's match-fixing scandal.
Fiorentina also was docked 15 points in the scandal.
---
MADRID, Spain (AP) - Miguel Angel Angulo's spectacular 42nd-minute goal gave Valencia a 1-0 victory over Zaragoza in the Spanish league, a second straight win that seemed to signal an end to its recent struggles.
Spain midfielder Angulo took the ball down the right side before unleashing a fierce shot from 30 meters that gave goalkeeper Cesar Sanchez no chance.
Valencia's win, despite the absence of seven injured players that included veteran goalkeeper Santiago Canizares, follows last week's 4-0 win at home against Deportivo and appeared to indicate the club had shrugged off its six-game league winless streak.
The 2002 and 2004 champion climbed to sixth place with 24 points, while Zaragoza's defeat, its second at home this season, left it fourth with 26.
FC Barcelona leads the league with 33 points from 14 games, followed by Sevilla with 31 and Real Madrid with 29.
With Barcelona not playing in the Spanish league this weekend because of the Club World Cup in Japan, Sevilla will climb atop the table if it wins at Recreativo Huelva on Sunday.
---
PARIS (AP) - Brazilian striker Ilan scored his seventh goal of the season, helping Saint-Etienne into third place with a 3-0 home win over Valenciennes.
Pascal Feindouno and Christophe Landrin also scored as Les Verts capitalized on losses by Lille and Sochaux to move in behind second-place Lens and leader Lyon.
Lille's 2-0 loss at last-place Sedan snapped a 10-match unbeaten streak for Claude Puel's team. Sochaux lost 3-0 at resurgent Monaco.
Sedan sealed its victory with goals from Gregory Pujol and Nicolas Marin, while striker Jeremy Menez and midfielders Jerko Leko and Yaya Toure scored for Monaco.
Saint-Etienne's victory gave it 31 points from 18 rounds, one point behind Lens, and 15 behind Lyon. The league leaders face off Sunday in Lens.
---
BERLIN (AP) - Zlatan Bajramovic scored a late goal to give Schalke a 1-0 win against Arminia Bielefeld and its best start to a Bundesliga season.
Bajramovic, who had just entered as a substitute, headed in Hamit Altintop's cross with 8 minutes left. Schalke leads the league with 36 points from 17 games at the league's halfway point.
Schalke moved three points ahead of Werder Bremen, which could go top on goal differential Sunday if it beats Wolfsburg in the final match before a five-week winter break.
Bayern Munich moved into third place, three points off the lead, with a 4-0 win against Mainz 05. Stuttgart fell to fourth with a scoreless tie against Cottbus.
Either Schalke, a team heavily criticized for most of the season, or Bremen will become the Bundesliga "winter champion," the unofficial title given to the team that will stay in first until play resumes Jan. 26.
"We'll look to see what Bremen does tomorrow, but it would be nice to celebrate Christmas in first place," Schalke goalkeeper Manuel Neuer said.
---
GLASGOW, Scotland (AP) - Aberdeen beat Hearts 1-0 to move into second place in the Scottish Premier League.
Rangers, which slipped to third, hosts leader and city rival Celtic on Sunday knowing that victory could move it back into second place.
Aberdeen won with an 87th-minute goal from Steve Lovell and now has 34 points - 13 fewer than defending champion Celtic.
Falkirk beat Hibernian 2-1 on an own-goal from Shelton Martis and a 21st-minute strike from Liam Craig.