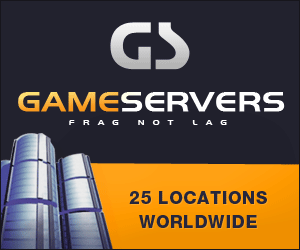 Wall Street Journal
April 16, 2007
Pg. 6
By Greg Jaffe
WASHINGTON -- The Army's new top general asked its personnel officials to look into whether the Army can add soldiers more quickly in coming years, to reduce the strain on the force caused by multiple rotations to Iraq and Afghanistan.
Gen. George Casey, who was sworn in last week as chief of staff, asked senior Army officials to explore whether 10,000 soldiers a year could be added to the overall force, up from the current growth rate of about 7,000 a year, officials said.
The request by Gen. Casey underscores the concern among senior generals that a recent push to beef up the U.S. military presence in Iraq and Afghanistan could lead experienced soldiers, weary of multiple deployments, to leave the Army. Increasing the force size at a faster pace could give current troops a bit of a break next year and in 2009.
"He's asking at what pace can we reasonably [grow]? Can we grow faster?" said an official familiar with the plans. No final decisions have been made on whether to accelerate growth, the official said. Under its current plan, the force would total about 547,000 soldiers by 2012, up from 507,000 today.
Even at the current growth rate, increasing the size of the Army comes at a cost in dollar terms and in terms of the overall quality of the force. If the growth of the service is accelerated to 10,000 troops a year, the Army would almost certainly have to spend more on bonuses and might have to compromise the quality of the overall force.
To make its 2006 retention goals, the Army paid out about $735 million in retention bonuses, up from $85 million in 2003. It also has promoted some leaders who in past years wouldn't have been promoted. Army officials said the higher promotion rates are necessary because the force needs more officers and sergeants to fill out new units as the force grows. Last year, the Army promoted 90% of eligible majors to lieutenant colonel, well above its goal of 70%.
The Army last year also lowered the number of soldiers who failed to complete basic training. In May 2005, about 18% of Army recruits were asked to leave before finishing initial training. Now only about 6% of the 84,000 fresh recruits that the service brings in each year fail to make it through. "Even to get to the point where we are growing by 7,000 troops a year, certain things have got to happen, such as higher retention bonuses and more recruiters on the street," an Army official said.
Faster personnel growth could give experienced troops more of a break between Iraq tours in 2008 and 2009. Last week, Defense Secretary Robert Gates said that all active-duty units will now do 15-month tours in Iraq, up from 12 months, followed by a year of rest and retraining at home. Ideally, officials say, they would like active-duty troops to do one year in Iraq and have two years off. "Some active units have served three, four or even five combat deployments," recently retired Gen. Barry McCaffrey wrote in an Army report. "The current deployment requirement...is not sustainable."