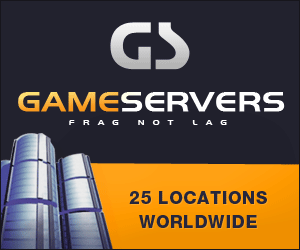 Wall Street Journal
March 26, 2008
Pg. 8
By Yochi J. Dreazen
WASHINGTON -- The military is weighing changes to its deployment policies to retain young Army officers amid concerns that repeated deployments in Iraq and Afghanistan are driving them from service.
The proposals, including giving officers more time on the home front and allowing greater ability to choose their next assignments, stem from an unusual effort to interview thousands of soldiers and gauge the effect of lengthy combat and repeated tours of duty.
Without such changes, the military is at risk of losing a generation of officers who have served two, three or even four tours in the war zones, some senior officers warn. "It's all hands on deck," said Brig. Gen. Michael Linnington, who is leading the new effort. "We know the Army is stressed."
Gen. Linnington and a small team of officers have been traveling the country in recent weeks to interview soldiers and officers from the first units to return to the U.S. after spending 15 months in Iraq or Afghanistan, rather than the 12-month tours that had been the norm until last year.
The military is also having all the roughly 40,000 returning soldiers complete a standardized "Army Redeployment Survey." It asks them how well their spouses and children coped with their deployments and whether they have decided to leave the military sooner than planned because of the long tours; final results are expected over the summer.
The push is designed to help the military devise ways to persuade young officers to commit to additional service. The military is planning to roll out a new package of retention incentives in coming weeks, and officers involved in the process say they are trying to incorporate Gen. Linnington's initial findings.
The effort comes amid mounting evidence that the long wars are pushing many young officers out of the Army. The number of West Point graduates leaving the military as soon as their initial tours are up is at a 25-year high. Nearly half of the academy's class of 2001 left active duty in 2006, compared with a normal five-year dropout rate of 10% to 30%, according to Cindy Williams, a military-manpower expert at the Massachusetts Institute of Technology.
In Congressional testimony late last month, the Army's chief of staff, Gen. George Casey, warned that the Army was under significant strain and needed to reduce the length of its overseas combat tours from 15 months to 12 months as quickly as possible. "It's impacting on their families, it's impacting on their mental health. We just can't keep going at the rate that we're going," he told lawmakers.
Gen. Casey came of age in an Army broken by Vietnam, and has long worried about the dynamic repeating itself. Last year, he summoned one of his predecessors as chief of staff, Gen. Edward "Shy" Meyer, to the Pentagon for a private meeting. Gen. Meyer made his name in 1980 when he told Congress the post-Vietnam military was a "hollow force."
How, Gen. Casey asked his predecessor, did the military deteriorate so completely? "He told me that it was all about the people," Gen. Casey said in an interview. "When you start losing midgrade officers and noncommissioned officers, you're talking a decade to replace them." Gen. Meyer couldn't be reached for comment.
Gen. Linnington has flown more than 40,000 miles in the last three months to visit returning soldiers. In many of the meetings, they told him about the pain of missing numerous family birthdays and anniversaries because of repeated deployments to the war zones. One sergeant said he left for the war with a daughter who was in the third grade and came back to a daughter who was in the fifth grade.
"He told me how hard that was for him, to miss that significant period of her life," Gen. Linnington says. "You could tell it was just eating him up."
The Army has spent the past several years trying to buy its way out of the problem, offering captains cash bonuses of as much as $35,000 to commit to additional years of service. The program succeeded in averting a crisis, but missed its target. It persuaded 11,933 captains to commit to additional Army service, short of the goal of 14,184.
Gen. Linnington believes that offering cash bonuses was a flawed approach. Instead, he believes the Army needs to make it easier for soldiers to choose their next assignments, so spouses have a better chance of managing civilian careers, one way to ease the difficulties of repeated overseas deployments. "Money is not the issue," he says. "They want an opportunity to catch their breath before deploying again and to have some control over their futures. They're tired, and their families are tired."
When Gen. Linnington began his own Army career, most military spouses were homemakers. Now, growing numbers of officers have spouses with professional careers of their own. That change means many officers are reluctant to uproot their families when they get new assignments.
The Army's first incentives program for captains, which expired earlier this year, offered the soldiers cash bonuses, government-funded graduate school or the ability to pick their next assignment. That upset many young officers, who told Gen. Linnington that they shouldn't have to commit to additional years of service to gain a measure of additional control over their own futures. Instead, the young soldiers argue that the Army should as a matter of course allow them to help choose their next assignments.