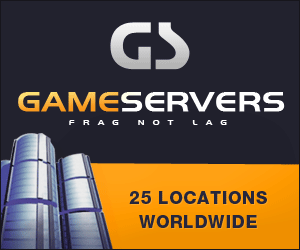 European Stars and Stripes
March 22, 2009
By Seth Robson, Stars and Stripes
VILSECK, Germany ó The Army is setting up a program at bases across Europe to treat soldiers who return from combat with mild traumatic brain injury.
European Regional Medical Command public affairs chief Steve Davis said last week that the TBI treatment program is being established at 17 base clinics and at Landstuhl Regional Medical Center in Germany.
This month, Army Brig. Gen. Loree Sutton, head of the Pentagonís Centers of Excellence for Psychological Health and Traumatic Brain Injury, reported that as many as 360,000 veterans of Iraq and Afghanistan may have suffered service-related brain injuries.
ERMC TBI program manager Maria Crane said she did not know how many Europe-based soldiers are likely to have TBI. She also could not provide the cost of the new program. She said 80 staff members are being added to clinics in Europe to deal with TBI cases.
"It is mostly primary-care providers ó psychiatrists, neurologists, physiotherapists, speech and language therapists, neurosurgeons and social workers," she said.
The decision to increase staffing was based on a gap study that looked at data that suggest 20 percent of soldiers involved in blast injuries show TBI symptoms, she said.
The Bavarian Medical Command is setting up its portion of the TBI program in temporary facilities at Vilseck and Bamberg.
Anne Felde, the Bavarian TBI programís clinical director, said the goal is to concentrate resources at the two hubs. At smaller communities, nurse case managers will assess patients to determine if they should travel to Bamberg of Vilseck, or if they can be treated by local primary care providers, she said.
Like the Europe-level ERMC officials, the staff in Bavaria also could not provide data on the number of soldiers it expects to treat. However, 25 to 30 staff members are being added to clinics to work on the program, Felde said, adding that she expected a significant number of soldiers to need treatment for the condition.
"We have an infantry population that deploys a lot and experiences a lot of bombs and explosions," she said.
Vilseck is home to the 2nd Stryker Cavalry Regiment, which recently returned from Iraq, while nearby GrafenwŲhr is the home base of the 172nd Infantry Brigade, currently deployed to Iraq.
Soldiers who return from deployment are screened for health problems, including TBI, Felde said. Those with severe TBI, where there is obvious physical damage to the brain, are sent to the U.S. for treatment, she said.
Felde said mild TBI symptoms include headaches that donít respond to painkillers like Tylenol or Motrin; memory and concentration problems; irritability; balance problems; reading difficulty; problems in communication and self-expression; sleep problems; depression and anxiety; and ringing in the ears.
"They (mild TBI sufferers) are able to function, but they may have some impairment that leads them to seek treatment," she said.
Ordinarily people who suffer a concussion recover without treatment. Combat veterans often take longer to recover for a variety of reasons, she said.
"They may have had multiple blast experiences on multiple deployments," she said. "They may have a combination of TBI and [post-traumatic stress disorder]."
Researchers are attempting to unravel the disorders, which share many symptoms, but there is still much that is not known, Felde said.
"The two things seem to feed off each other," she said. "When you are having headaches and canít focus, PTSD is harder to recover from. Likewise, when you are having nightmares and flashbacks and trouble sleeping, it impairs TBI recovery."
Treatment for TBI typically involves sleeping pills and strong pain medication to dull headaches. Sometimes medication is injected directly into a patientís head to numb the nerves causing the headaches, Felde said.
Cognitive rehabilitation treatment helps with memory problems. Soldiers are taught how to organize their lives in ways that allow them to stay on top of things. Or they might do exercises that involve responding to lights on a switchboard while performing another activity such as reading, a process that helps them conquer problems with divided attention typical among TBI sufferers, she said.