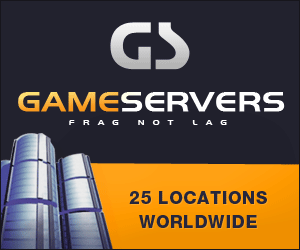 Boston Globe
March 4, 2008
Test access cards, limits on courses among changes

By Bryan Bender, Globe Staff
WASHINGTON -- The US Army plans to overhaul its largest online education program following revelations that thousands of soldiers have openly cheated on training exams to get promoted, according to an Army spokesman.
General William S. Wallace, the head of Army training, ordered the overhaul recently after an internal review confirmed the findings of a Globe investigation last year that revealed the training command knew as early as 1999 that cheating was widespread. The investigation revealed soldiers were obtaining exact copies of tests and answers for the more than 1,000 online correspondence courses.
The new measures - including randomized test questions, individual test access cards, and limits on the number of courses a soldier can take in a given period - are expected to cost millions of dollars.
They are intended to combat the proliferation of Internet "sham school" sites that help students cheat, including one that offers to take the courses for soldiers in exchange for a small fee. Army training officials also hope the changes, to be instituted with an initial investment of $6 million, will deter soldiers from abusing the Army Correspondence Course Program to fraudulently rack up points toward promotions.
The courses in subjects like military history, weapons technology, and battle strategy can boost enlisted soldiers' qualification points toward becoming a noncommissioned officer, the sergeants who train recruits and oversee a host of critical Army functions. Completed courses can be applied to the military education portion of a soldier's promotion application.
In some cases, points earned from the correspondence courses amount to as much as half of all points needed for promotion to sergeant or staff sergeant.
More than 300,000 active-duty and reserve soldiers are currently enrolled in the online testing program, most of them below the rank of staff sergeant, according to the Army. Soldiers are warned before taking the tests that cheating is a violation of at least three articles in the military legal code.
Wallace, who took over the training command in October 2005, ordered a review of the program after the Globe reported in December that the Army testing office at Fort Eustis in Virginia had enrollment data going back eight years showing thousands of soldiers had completed multiple tests - each worth dozens of credit hours - in a single day, indicating they had obtained the answers beforehand.
Meanwhile, the Army's own computer records showed that many violators had downloaded the answers from a cheating website operated by a former Army sergeant immediately before logging into the official Army Training Support Center website to take their exam.
"Cheating violates our core Army values," Wallace said in a statement when he announced the review in December.
The new security enhancements, proposed by a 12-person team of Army training specialists, were first reported last week by the Army Times newspaper. Ray Harp, a spokesman for the US Army Training and Doctrine Command, confirmed the details yesterday.
The Army Times described the cheating as an "open secret" in the ranks but quoted Army officials as saying it was unlikely that any known cheaters would be punished because the Army lacks a set of procedures to handle it.
"There is no way of knowing how many points have been lifted," Colonel James Markley, who manages the Army Distributed Learning Program, told the newspaper. "Soldiers have been seen, but they have not been dealt with because part of what we're doing is we don't yet have a firm set of procedures on who does what when we find a soldier who's been cheating."
The changes include guidelines on how to report cheating violations. Another would bar access to known cheating sites from military computers, although that would not prevent soldiers from using their personal computers to access those sites.
Still, Army officials expressed hope that the changes will make it more difficult for soldiers to "game" the system.
"General Wallace clearly recognized that we had a problem," Markley told the Army Times.