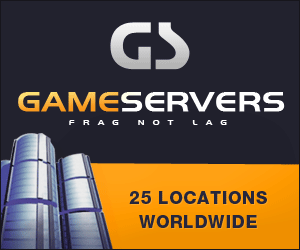 USA Today
March 19, 2009
Pg. 3
Mayor, sheriff 'grateful' for assistance in city after shooting spree left 11 dead

By Larry Copeland, USA Today
The Army is looking into whether rules were broken when soldiers from Fort Rucker were sent to Samson, Ala., after 11 people died in a shooting spree March 10.
Samson Mayor Clay King wonders what the fuss over neighbors helping neighbors is about.
Geneva County Sheriff Greg Ward said that after the shootings — as officers protected and processed crime scenes "scattered over 20 miles" — he asked for assistance from Fort Rucker.
Former Samson resident Michael McLendon fatally shot nine victims in the town and killed a 10th in a neighboring county before killing himself.
"We do have a mutual aid agreement with Fort Rucker," Ward said, adding that the command center told him "they were there if we needed anything — equipment, generators, lights."
Ward said after meeting with the state agencies, police departments and city officials involved, he realized "we did not know how long this was going to be prolonged. We had officers down here who had already been on duty 12 hours or more."
Ward said he had his dispatcher call Fort Rucker again and request about 25 officers "to come to Geneva County. … They were here at our request, giving our officers a chance to get something to eat, to take a break before going back on duty. They had no investigative duties, no police powers. All they did was direct traffic."
Authorization from the governor or president is typically required for the deployment of federal troops on U.S. soil. The Army confirmed Wednesday that 22 military police and an officer from Fort Rucker were sent to nearby Samson after a gunman killed 10 people and himself.
Col. Michael Negard of the Army Training and Doctrine Command at Fort Monroe, Va., said officials are trying to determine who ordered the soldiers to Samson, who requested them, why they were sent and what they did there. "This inquiry will also consider whether law, regulation and policy were followed," he said. He declined further comment.
Ward said the soldiers' presence allowed faster processing of the crime scenes. He said the soldiers arrived about 8:30 p.m. the day of the shootings and left at midnight.
In nearly 16 years as sheriff, Ward said he doesn't recall requesting assistance from Fort Rucker before, although he has seen soldiers in the county after tornadoes.
"They did exactly what we asked for and nothing more," Ward said. "For that, I'm grateful."
Mayor King said he was "very glad" to see the soldiers. "The people of Samson want the soldiers and officers of Fort Rucker to know we appreciate them coming," he said.
Contributing: Associated Press