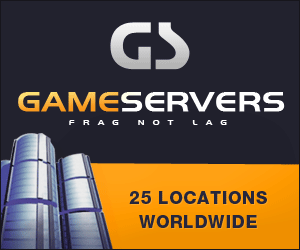 National Journal's CongressDailyPM
October 7, 2008
Army officials acknowledged today that they are weighing alternatives to Bell Helicopter Textron's Armed Reconnaissance Helicopter in anticipation of an upcoming Defense Department decision on the troubled program. Speaking at the Association of the United States Army annual meeting, Army officials would not comment on what aircraft they consider viable alternatives to the militarized version Bell's 407 single-engine light helicopter now under contract.
Paul Bogosian, the Army's program executive officer for aviation, said the service is "gathering data" on possible solutions the Army could consider if the program is canceled. Maj. Gen. Walter Davis, the director of Army aviation, said the internal analysis of ARH alternatives is a prudent measure in the event Pentagon acquisition chief John Young cancels the contract with Bell.
Within the next several weeks, Young will decide whether to cancel the program or proceed with Bell's aircraft, which has been plagued by cost overruns. The cost of the plane has risen more than 25 percent -- a violation of the Nunn-McCurdy law that triggers a department review of any program whose price tag exceeds that threshold. Under the law, the Pentagon must terminate any program whose costs grow by more than 25 percent unless the Defense secretary can certify the program is suitable to national security, that no lower-cost alternative exists, that new estimates of total program costs are reasonable and program managers can control costs.
"It's out of our hands," said Maj. Gen. James Barclay, the head of the Army's aviation branch. "OSD [office of the secretary of Defense] is working that."
At a news conference Monday, Army Secretary Pete Geren emphasized that building a manned and armed reconnaissance helicopter is a top priority for the Army. Whatever decision Young ultimately makes on the program, the Army will move as quickly as possible to get the capability to the field, Geren said. "We absolutely have to get it right this time," Geren said. Army aviation officials said they do not know when the first ARHs will be ready for combat.
In 2005, the Army awarded the Fort Worth, Texas-based Bell a $2.2 billion contract for 368 ARHs, which service officials had hoped to field between FY06 and FY11. Citing cost overruns and schedule delays on the program, Congress recently appropriated funds to buy only 12 aircraft in FY09, 16 fewer than requested by the Pentagon. Meanwhile, the aging OH-58D Kiowa Warrior, which has been used heavily for manned reconnaissance missions in Iraq, will likely be in service for another 15 years. Congress approved an additional $42 million in FY09 funding for upgrades to the Kiowa to keep it flying until the ARH comes online.
by Megan Scully