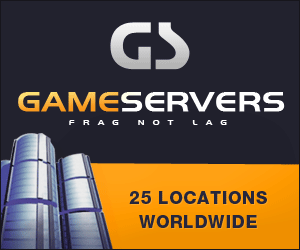 Baltimore Sun
December 8, 2006
By Melissa Harris, Sun reporter
A Northern Virginia man has sued the Department of Defense in federal court over the way it calculated his leave after he transferred from active duty to a civilian position at the agency.
By Mark Romaneski's count, he's out 240 hours, or 30 days, of leave after the U.S. Army decided to treat the retired colonel in the Judge Advocate General's Corps as if he were new to the agency rather than someone who was hired while finishing his military service.
Romaneski, who is now the chief attorney at the Defense Department's installation management command, is representing himself in the case and said that he estimates that "a couple hundred" people are in a similar position.
Romaneski and other affected employees at Maryland's Aberdeen Proving Ground and Fort Meade have filed complaints about their leave calculations with the U.S. Army, said Doug Dribben, a civilian attorney at Fort Meade, who estimates that the Army owes him 330 hours of leave, or almost $16,000, if paid in a lump sum.
Dribben and Romaneski are asking the Department of Defense to take into account their decades of military service when calculating their leave as civilian employees.
"We want the Defense Department to treat us the same way any other federal agency would have if we had gone to work for them," said Dribben, who said the Pentagon is the only federal employer resisting this action.
Before Sept. 11, 2001, it wasn't possible for someone in Dribben's situation to have his years of military service count toward his leave.
Military retirees were required to wait 180 days - a "cooling off" period - before being hired as civilian employees, truly making them new workers.
But after the attacks, the government needed to launch a considerable recruiting effort, and President Bush issued an executive order eliminating the 180-day wait and enabling the more generous leave calculation.
Dribben and Romaneski were hired while on terminal leave from the military, the final weeks of leave before being discharged. It's designed to give soldiers time to look for jobs and shift their families into civilian life.
There is some precedent for Romaneski's lawsuit. In January, the Office of Personnel Management ruled that a civilian Air Force attorney in a similar situation was entitled to the additional leave.
According to Department of Defense e-mails provided to The Sun, the Army disagreed with the OPM's ruling and has asked the Department of Justice to review it. A Nov. 21 e-mail from the Army's civilian personnel department states that Dribben's leave will be calculated based on the Department of Justice's decision.
A spokesman for the OPM referred questions to the Justice Department, and the Department of Defense did not respond to a request from The Sun.
Although the post-Sept. 11 rules were in place when Dribben and Romaneski became civilians, this year Congress changed the leave rules to match the Defense Department's stricter guidelines.
That means that although Dribben and Romaneski might win hundreds more hours of leave through litigation or a favorable decision from the Department of Justice, people hired as civilians after Oct. 27 will not.
The change was outlined in one sentence in the behemoth, $532.8 billion defense spending bill President Bush signed in October.
A hearing date for Romaneski's case in U.S. District Court has not been set.