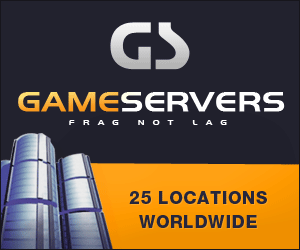 Seattle Times
January 26, 2008
Pg. B2
'Warrior Transition' battalion activated at Fort Lewis
By Hal Bernton, Seattle Times staff reporter
FORT LEWIS — The Army has disbanded troubled medical hold units, replacing them with new "Warrior Transition" battalions and brigades intended to help wounded and sick soldiers get better care and more support for their families.
The changes are the result of a searing review that followed critical reports last year by The Washington Post and other news organizations about the medical hold units.
Some soldiers felt as though they were adrift for months — and sometimes, years — as they languished in an understaffed Army medical system.
"We owe it to our soldiers to take care of them, and we owe it to their families," said Lt. Gen. Charles Jacoby, a Fort Lewis commander, in a Friday ceremony to activate a Warrior Transition Battalion at this Western Washington post. "It is what our country expects and demands."
The Fort Lewis battalion of more than 600 injured or ailing men and women includes active-duty soldiers and reservists.
The old system typically segregated the two groups and prompted some reservists to complain of discriminatory treatment.
It has three companies, two of which were launched last summer and the third this month as the full battalion was activated.
Members of the battalion have access to newly renovated barracks and an adjacent service center where they can get one-stop shopping for help in accessing care at Madigan Army Medical Center and find support for their families.
The Army added more doctors, case workers and other support staff.
"The biggest difference is a larger dedicated staffing whose mission is to make sure soldiers are lined up for the services they need, and clear roadblocks," said Maj. Aaron Marler, an Army reservist from Tacoma whose back injury in Afghanistan landed him in the battalion.
The battalion has access to a new health clinic for battalion soldiers that has a substantially lower ratio of patients to doctors than before.
Army officials at Fort Lewis are hoping the changes will substantially improve care for sick and wounded soldiers.
The Fort Lewis medical hold units last year drew scrutiny from Sen. Patty Murray, D-Wash., and other Washington congressional delegation members.
Soldiers complained about delays in medical treatment, hostile attitudes of caseworkers, and a disability-rating system that often seemed to unfairly discount injuries of those headed for medical retirement.
Murray said progress has been made.
"They're taking great strides to improve care for the wounded service members," Murray said Friday.
"I'm particularly happy to see they're working hard to help service members and their families understand the benefits available to them."