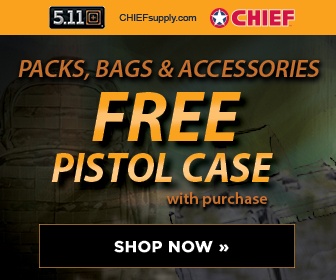 Washington Post
July 27, 2007
Pg. C1
By Howard Kurtz, Washington Post Staff Writer
The New Republic's anonymous "Baghdad Diarist" identified himself yesterday as Scott Thomas Beauchamp, an Army private in Iraq, and disputed as "maddening" accusations that he had invented his accounts of cruelty by American soldiers.
The magazine's editor, Franklin Foer, disclosed in an interview that Beauchamp is married to a New Republic staffer, and that is "part of the reason why we found him to be a credible writer." Foer also said Beauchamp "has put himself in significant jeopardy" and "lost his lifeline to the rest of the world" because military officials have taken away his laptop, cellphone and e-mail privileges.
As both the military and the magazine investigate Beauchamp's allegations, a personal blog surfaced in which Beauchamp said last year that each morning he feels "retarded for joining the army," "a little more liberal than the day before" and "a tool for global corporations."
In a statement posted on the New Republic's Web site, Beauchamp said his columns for the magazine, written under the name Scott Thomas, were "one soldier's view of events in Iraq" and "never intended as a reflection of the entire U.S. military."
"It's been maddening, to say the least," he added, "to see the plausibility of events that I witnessed questioned by people who have never served in Iraq. I was initially reluctant to take the time out of my already insane schedule fighting an actual war in order to play some role in an ideological battle that I never wanted to join. That being said, my character, my experiences, and those of my comrades in arms have been called into question, and I believe that it is important to stand by my writing under my real name."
Beauchamp did not provide any documentation for his three published columns. He is married to a reporter-researcher at the New Republic, Elspeth Reeve.
Beauchamp's writing was challenged by the Weekly Standard and conservative bloggers after he wrote vividly, and profanely, of soldiers mocking a woman disfigured by an injury, getting their kicks by running over dogs with Bradley Fighting Vehicles and playing with Iraqi children's skulls taken from a mass grave.
Foer said the magazine is attempting to confirm every detail. "We are trying to be as deliberate and meticulous as we possibly can," he said. "We're not going to be rushed into making any sort of snap judgment."
Beauchamp is a member of Alpha Company in the Army 1st Infantry Division's 2nd Brigade Combat Team, serving at Forward Operating Base Falcon in Baghdad. He said he did not use his full name "because I wanted to write honestly about my experiences, without fear of reprisal."
Maj. Kirk Luedeke, a spokesman for the base, said by e-mail: "We are conducting a formal investigation into the allegations made by Pvt. Scott Thomas Beauchamp in the New Republic, so given that situation, I am unable to comment on the matter until the investigation is complete."
In his blog, called Sir Real Scott Thomas, Beauchamp quoted Vice President Cheney as explaining in 1991, when he was defense secretary, why the United States ended the Persian Gulf War without taking Baghdad. Beauchamp added that "we laugh harder at CSPAN than comedy central. Silly republicans."
Beauchamp, who was based in Germany when the blog entries were posted in 2006, described his career this way: "I shoot, move, communicate, and kill . . . the deaths that I inflict secure the riches of the empire."
As conservative bloggers yesterday continued to challenge the veracity of Beauchamp's accounts, Foer said: "It is really unfortunate that someone like Scott, who was really only trying to tell his particular story, has become a pawn in the debate over the war and the Weekly Standard's efforts to press an ideological agenda."
Weekly Standard writer Michael Goldfarb responded: "The piece struck me as implausible, and what we did is to raise questions that are completely legitimate. There's nothing ideological about raising these questions when people make claims and don't back up the charges."