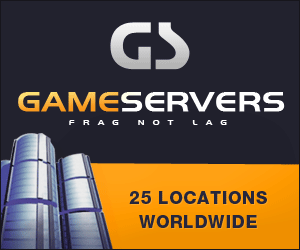 Houston Chronicle
March 19, 2009
By Lindsay Wise
WASHINGTON — In the aftermath of four suicides at the Houston Recruiting Battalion, the Army announced the development of a pilot program that would mobilize Reserve soldiers to work as recruiters in their hometowns.
A top Army official testifying Wednesday at a hearing before members of the Senate Armed Services Committee on Capitol Hill said the move is one of several steps being taken to improve support networks and access to mental health care for soldiers assigned to high-pressure recruiting duty.
"Army recruiters have particularly stressful jobs, and we are looking at their circumstances to determine how we provide them additional support," Lt. Gen. Benjamin Freakley of U.S. Army Accessions Command told the personnel subcommittee.
Also during Wednesday's hearing, Republican Sen. John Cornyn called for better safeguards to prevent suicides among recruiters in Houston and throughout the nation's Armed Forces.
"We are a nation at war, and our recruiters are absolutely critical to maintain the all-volunteer force and win on all fronts in the global war on terror," Cornyn said. "It is critical that we honor the memory of these fallen soldiers by taking every possible step to prevent this kind of tragedy from occurring in the future."
In his testimony, Freakley told the subcommittee that about 70 percent of Army recruiters work in isolated areas far from military installations and do not have ready access to peer support networks or mental health care.
The Army proposed the new pilot program under the premise that Reserve soldiers are already engaged actively in their communities and have well-established support networks, the general said.
He said the program will include 100 reservists from remote or isolated areas, 50 of whom already work as recruiters and 50 of whom will be selected from their units. All the reservists will be assigned to recruit in their own hometowns, where they've already created close ties in the local school districts, churches and neighborhood groups, Freakley said.
"The key there will be, can they meet the same mission our recruiters are meeting now?" he said.
Other actions to prevent suicides include the introduction of a recruiter-specific mental health screening tool and the implementation of new training programs at the Army's Recruiting and Retention School in Fort Jackson, S.C., Freakley said.
Mental health issues
Cornyn had requested a hearing in January after the Army completed an investigation into the suicides of four recruiters from the Houston battalion between 2005 and 2008. All four soldiers had served in Iraq or Afghanistan before being reassigned to recruiting duty, a job long considered one of the military's toughest.
Sen. Ben Nelson, chairman for the subcommittee on personnel, D-Nebraska, and Sen. Lindsey Graham, ranking member, R-South Carolina, invited Cornyn to participate in Wednesday's hearing, which examined the recruiters' suicides within the broader context of mental health issues facing all military service members.
Cornyn testified on the first panel and joined his colleagues to receive testimony from two subsequent panels of military officials, including the Army vice chief of staff, the Air Force vice chief of ctaff, the vice chief of Naval Operations, and the assistant commandant of the Marine Corps.
Nelson said lawmakers have been alarmed, along with the rest of the country, by the rising rates of suicides among all military personnel.
Houston follow-up set
At Freakley's request, the Army's inspector general is reviewing the work environment at each of the country's 38 recruiting battalions. In June, there will be a follow-up inspection of the Houston battalion, which is now under new leadership, Freakley said. An initial inspection of the unit showed morale and command climate in Houston has improved, he said.
Charlotte Porter's son, 25-year-old Army recruiter Nils Aron Andersson, shot himself in a downtown Houston parking garage in March 2007. She said she's glad Congress is pressing the Army to improve suicide prevention efforts but hopes all the talk will result in concrete changes in recruiters' daily lives.
"I want the issue to be aired, but I want action, too," she said.