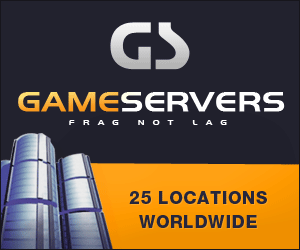 Mideast Stars and Stripes
January 29, 2008 By Joseph Giordono and Mark St.Clair
The Army is investigating the deaths of "several" detainees captured in 2007 by the Schweinfurt, Germany-based 2nd Brigade, 1st Infantry Division during its recent deployment to Iraq.
The announcement was made in a short news release posted on the Army's official Web site late Friday. The release gave few details, but urged "anyone who believes he or she has knowledge about or information surrounding the circumstances of the allegation" to contact the Army's Criminal Investigation Command (CID) or their chain of command.
U.S. military officials would not say what prompted the investigation or when it began.
"Preliminary findings indicate the deceased detainees were not persons detained in a detention facility," the Army's news release read, indicating the people were killed on the battlefield and not taken for processing at a detention facility.
"Army officials in Europe are cooperating fully" with the investigation, the release read.
Paul Boyce, the Army's spokesman at the Pentagon, told Stars and Stripes on Monday that CID investigators believe "more than one individual appear to have knowledge" of the alleged deaths.
Army investigators are now attempting to determine "the extent of the time period involved, who else may be involved and know of the incident, and the scope and extent of the situation," Boyce said. The investigation began "very recently," he said.
Asked how many deaths the investigation involved, Boyce said, "it appears to be more than one individual." The news release said several people died.
The Army is not disclosing the age and sex of the Iraqis whose deaths are under investigation, Boyce said, although "traditionally detainees [in Iraq] are adult males."
Most soldiers from the 2nd Brigade, known as the "Dagger Brigade," returned home in November from the 15-month tour in Iraq. The unit's soldiers patrolled some of the worst parts of Iraq, including neighborhoods in Baghdad and Ramadi.
The brigade saw heavy fighting in Iraq, suffering 59 deaths during their tour. But the unit is also credited with greatly reducing violence in its areas.
When asked for an official response to the release Monday, Maj. Eric Stetson, Dagger Brigade public affairs officer, said that the unit could not comment and is forwarding all requests for information to V Corps and the Department of the Army.
"It's our responsibility to maintain and protect the integrity of the investigation," Stetson said.
Officials at V Corps Headquarters in Germany similarly routed all questions about the investigation to Army officials at the Pentagon.
Throughout February, more than 1,600 Dagger soldiers and their families will be leaving the Schweinfurt community to take new positions throughout the Army or to leave the service. By June, more than 1,500 of the Brigade's remaining soldiers will have moved to Grafenwöhr, Germany, where the unit is to be headquartered.
Stars and Stripes reporter Lisa Burgess contributed to this report.