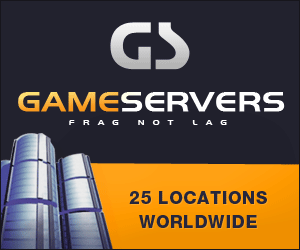 Fort Worth Star-Telegram
March 22, 2007
Pg. 1C
By Bob Cox, Star-Telegram Staff Writer
Army officials have given Bell Helicopter 30 days to propose a plan for fixing its troubled Armed Reconnaissance Helicopter, a potential multibillion-dollar program that has fallen way behind schedule and gone far over budget.
The Army has issued a "stop work notice" on the existing $210 million development contract, Lt. Col William Wiggins, an Army public affairs officer, said Wednesday.
The notice gives Bell 30 days to "submit a plan to tell us how they're going to improve performance, maximize performance," Wiggins said. The Army could then decide to continue working with Bell or cancel the contract and look for an alternative helicopter.
The Army's action comes after a high-level meeting Tuesday led by its chief weapons buyer, Assistant Secretary Claude Bolton, and weeks of talks between the service and Bell officials over the program's status.
Bell spokesman Mike Cox said late Wednesday afternoon that the company had received no formal notice from the Army.
"We are in continuous discussions with the Army on the best path forward on the ARH program," Cox said.
Bell has fallen at least a year behind in producing a new armed scout helicopter for the Army, which badly wants to begin replacing its fleet of aging, Bell-built OH-58D Kiowa Warriors. The company has told the Army that it cannot build the helicopters for a price even close to initial estimates.
Bell beat out Boeing Co. for the development contract in July 2005. The companies were asked to submit proposals for a relatively low-cost armed helicopter based on an existing commercial aircraft.
Bell proposed equipping its 407 commercial helicopter with a more powerful engine and improved controls. Bell has built four prototypes, one of which crashed on a Mansfield golf course last month just 30 minutes into its maiden flight.
Those four helicopters were due to be in limited flight testing by the Army last fall. The initial Army tests are now slated for June, if the program is continued. The Army had hoped to have a mission-ready squadron of the new helicopters, dubbed the ARH-70, by September 2008. That has now slipped to December 2009.
The contract gives the Army the option to buy the first 48 production aircraft at $5.2 million to $5.5 million each. But Bell's parent company, Textron, has told Wall Street analysts that it would lose $2 million to $4 million per aircraft under those terms.
The Army's contract option expired at the end of December. Bell gave the service an extension, but Textron Chairman Lewis Campbell has said he wants to raise the price sharply.
Initially the Army said it wanted to buy 368 helicopters at a cost approaching $3 billion. More recently, the service has indicated that it wants more than 500.
The Army has reportedly held informal discussions with other manufacturers about how they could provide an armed scout helicopter. If Bell sticks to its demand for a sharp price increase, which the service says it can't afford, newer-technology helicopters could be modified at a competitive cost.
Grand Prairie-based American Eurocopter won an Army contract last year for more than 300 lightly modified versions of its EC-145 twin-engine commercial helicopters for use as utility aircraft. Eurocopter has begun deliveries of the aircraft.
Other companies that could compete include Boeing and Italy's AgustaWestland.
Bell built a $31 million, 204,000-square-foot hangar and office complex at Alliance Airport where it plans to modify the civilian helicopter for Army use. The 407 is built at Bell's commercial production facility in Mirabel, Quebec, near Montreal.