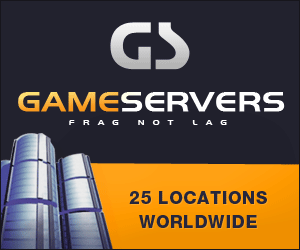 Washington Post
June 24, 2008
Pg. 2
By Josh White, Washington Post Staff Writer
President Bush has nominated Lt. Gen. Ann E. Dunwoody to take over the Army's Materiel Command as a four-star general, and if confirmed by the Senate she would be the first woman in U.S. history to receive such a high military rank.
In announcing the nomination yesterday, Defense Secretary Robert M. Gates praised Dunwoody's "extraordinary leadership and devotion to duty" and called the choice "an historic occasion." There are 57 active-duty female general officers in the U.S. armed forces, five of whom are three-star generals. About 5 percent of the Army's general officers are women.
"Women continue to achieve great success and make invaluable contributions to the defense of this nation," Gates said.
Dunwoody joined the Army in 1975 after graduating from the State University of New York, and she has risen to the highest ranks of the Army while focusing on logistics and support services. She has served as deputy chief of staff for logistics and last week was welcomed to Fort Belvoir as the deputy commander of the Army Materiel Command -- a command she would take over from Gen. Benjamin S. Griffin if confirmed.
The Web site of the Army Materiel Command explains its mission simply: "If a Soldier shoots it, drives it, flies it, wears it, communicates with it, or eats it -- AMC provides it." Dunwoody would lead an Army command that is integral to the wars in Iraq and Afghanistan, and would supervise more than 56,000 soldiers and civilians who deal with Army contracting, acquisition, technology and logistics.
"I am very honored but also very humbled today with this announcement," Dunwoody said in a statement. Because of the sensitivity of the nominating process, generals rarely grant interviews until confirmed.
"I grew up in a family that didn't know what glass ceilings were," she continued. "This nomination only reaffirms what I have known to be true about the military throughout my career . . . that the doors continue to open for men and women in uniform."
Gen. George W. Casey, the Army's chief of staff, said the nomination marks an important day for the nation.
"Lt. Gen. Dunwoody's nomination not only underscores her significant contributions and success throughout 33 years of service, but also shows the level of possible opportunity in our Army's diverse, quality, all-volunteer force," Casey said. "Our nation will continue to benefit from Lt. Gen. Dunwoody's leadership as the Army continues to build strength from our diversity."
According to the Army, her family has served in the military for five generations, including her great-grandfather, grandfather, father, brother, sister, niece and husband.