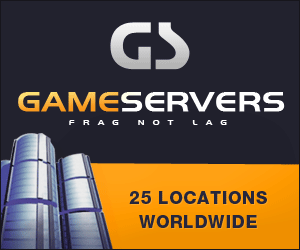 Wall Street Journal
June 21, 2008
Pg. 1
Sen. Jim Webb -- Vietnam Vet, 'Redneck' -- Is Emerging; As the Democrats' Military Point Man; The 'VP!' Chant

By Monica Langley
WASHINGTON, D.C. -- With his two Purple Hearts, three tattoos and spoiling-for-a-fight attitude, Sen. Jim Webb is emerging as the Democrats' point man on two of the most profound matters facing the electorate this November: national defense and the military.
A highly decorated war veteran who opposes the Iraq war, Sen. Webb is considered by many Democrats to be the best person to go into battle against another war hero, expected Republican nominee Sen. John McCain. The ex-Marine, who hails from the important swing state of Virginia, could also become Sen. Barack Obama's go-to person on national security, where the Democratic presidential candidate's résumé is weak compared with rival Sen. McCain's.
His rising star has been enhanced by the expected passage of a GI bill he championed, which provides money for veterans to go to college, and which President Bush recently accepted despite his earlier veto threat. All that makes Sen. Webb one of the most talked-about possible vice-presidential contenders.
Yet, Sen. Webb, a politician for less than two years, could be a risky combatant for the Democratic party. The 62-year-old lawmaker and novelist has a zeal that sometimes defies political niceties: He didn't shake President Bush's hand when the president asked about his son's deployment to Iraq. Some of his views aren't politically correct. He contends that "poor whites" are an oppressed class, and defends Confederate soldiers for fighting for state sovereignty.
A spokeswoman says Sen. Webb "speaks artfully about complex issues that many politicians shy away from, and it's his authenticity that is so compelling."
The self-described "redneck" occasionally carries a concealed pistol, and is still suspect to some Democrats for having served as Secretary of the Navy in the Reagan administration. He speaks fluent Vietnamese with his third wife, a lawyer who fled Vietnam as a girl and whom he calls his "warrior queen." He takes long walks in Arlington Cemetery, stopping recently to place a rock on the headstone of Sen. McCain's father, a tradition that signals respect for the dead.
His best friend is Michael "Mac" McGarvey, who served with Sen. Webb in Vietnam, where he lost his right arm in combat; his arm stump has a dotted-line tattoo and the words "Cut on the dotted line." Mr. McGarvey, who Sen. Webb says is "as close as blood," managed a bar for a living and also supervised an artificial-limbs service at Veterans Affairs. "When Jim leaves behind the stress of Washington, we listen to country music in a honky-tonk and drink cold beer," he says.
Sen. Webb, who runs his Senate office using the 24-hour clock used in the military, is clearly at ease around the armed forces. On the road last weekend for Democratic events in Virginia, Sen. Webb posed with new fans standing in line to snap photographs with him, standing stiffly but politely. But whenever a Marine identified himself, Sen. Webb gave him a bear-hug embrace.
And in a scene that Democrats would relish, in recent days Sen. Webb stood as the honored guest of a sunset parade of Marines bearing rifles, drums and bugles at the Iwo Jima memorial near Arlington Cemetery. "I probably would change my vote from McCain to Obama if Webb goes on the ticket," said Denise Barrineau-Brooks, a Virginia resident who was watching her son in the Marine parade.
Descended from Scottish-Irish settlers who became pioneers in the Virginia mountains, Sen. Webb was born in Missouri into a military family that moved some 20 times during his childhood. He graduated from the Naval Academy in 1968 and went into the Marine Corps, where he served as a rifle platoon and company commander in Vietnam. He earned several medals for valor including the Navy Cross, one of the military's highest honors, in part for using his own body to shield a fellow soldier from an exploding grenade.
After returning to the U.S. due to combat injuries, he became a staffer for then-Navy Secretary John Warner (who's now the senior senator from Virginia).
He graduated from law school, and then cycled through a series of congressional and Defense Department jobs dealing with veterans' issues, culminating in his 1987 appointment as Secretary of the Navy, though he quit in anger in 1988 over funding cutbacks.
Vietnam War Novel
Sen. Webb also launched a career as a writer. His first novel, "Fields of Fire" -- a character study of young men thrown together during the Vietnam War -- published in 1978, became a best seller and was followed by five more best-selling novels, Hollywood screenplays and three nonfiction books. He taught literature at the Naval Academy and also worked as a journalist, receiving an Emmy award for his PBS coverage of the U.S. Marines in Beirut.
Until his run for the Senate in 2006, Sen. Webb says he never officially affiliated with a political party. Married three times, he has five children ranging in age from 1 to 38. In what he calls a rite of passage like a "Southern bar mitzvah," he says that, except for his toddler, "I've taught all my children how to shoot."
In the current political season, he acknowledges that he has given Sen. Obama advice on how to appeal to "Joe Six-Pack." In an interview, he declined to give specifics of their conversations, saying only, "I think he gets it. He needs to be able to get out in that environment with the right validators."
That "validator" role is one that Sen. Webb appears to be stepping into. Sen. Obama's first campaign stop after clinching the Democratic nomination last week was with Sen. Webb -- hands grasped together in the air -- to Sen. Webb's home state of Virginia, which could be pivotal in this year's election.
Sen. Webb is likely to be on the short list for the expected nominee's vice-presidential choice, according to some Democratic operatives. Not only would he offer a counterbalance to Sen. McCain's military expertise, he could also help Sen. Obama make inroads into the deep South, working-class white males and the military.
On the other hand, he may have trouble helping secure the votes of the throngs of women who supported Sen. Hillary Clinton, partly for reasons such as his early opposition to allowing women in combat: He argued in a 1979 article in Washingtonian magazine entitled "Women Can't Fight" that sexual tension would cause discipline and morale problems, though he now says he has modified those views. "Jim Webb is an enigma, and his silence on women's issues makes us nervous," says Allida Black, history professor and editor of the Eleanor Roosevelt Papers.
Sen. Webb's spokeswoman points out that he has received "100%" scores from Naral, a pro-choice women's group, and just last week introduced a bill that would provide four weeks of paid parental leave for federal employees.
Others worry that Sen. Webb is an untested national candidate who might violate the "do no harm" rule of picking a vice president. That rule favors picking longtime, thoroughly vetted politicians with hefty foreign-policy credibility like former Georgia Sen. Sam Nunn or Sen. Joseph Biden. Former four-star Gen. Wesley Clark is another prospect, as is Sen. Clinton, although the Obama camp has signaled that it's not likely to be her.
Disavowing any interest in being vice president, Sen. Webb says, "I'm not being coy; I just don't think that's a good job for me...and I would say the same thing to Barack."
Sen. Webb is currently in the throes of a publicity tour for his latest book, already a best seller, "A Time to Fight," which is partly a memoir that also discusses politics and personal philosophy. Even as he says he's not campaigning for the vice-presidential spot, it's clear that he hungers for more political prominence, particularly in areas beyond military and national security.
In book-tour appearances on National Public Radio, "The Daily Show With Jon Stewart" and other places, Sen. Webb has referred frequently to his writings to make the case that he is a voice to "reclaim a fair and just America." In conversation he works hard to dismiss the view that he's primarily a voice on military matters.
"You get labeled early," he says. "You're defined -- it's like, 'Marine, Navy Secretary, Reagan, switched to Democrats... here he is.'" However, he says, "There's just more going on" than that.
In a sign of his willingness to embrace controversial positions, Sen. Webb this week was chairman of a congressional hearing on the impact of the illegal-drug economy in the U.S. He wants to lessen punishment for possession of illegal drugs, and instead provide rehabilitation in come cases, to remove what he calls the "permanent underclass" in U.S. prisons.
Sen. Webb has argued that black youngsters selling drugs are often thrown into prison, whereas white youths who purchase drugs face much less risk of arrest or jail time. "By the time the white kid reaches 50 years of age, he may well be a judge. By the time the black kid reaches 50, he will likely be permanently unemployable," Sen. Webb wrote in his most recent book.
As he addresses problems like these, he says he intends to seek bipartisan support as he did with the GI bill, which received such overwhelming Republican backing that President Bush backed down in the past week on his veto threat. "You can't frame Jim Webb in any political classification, and he doesn't really care," says Sen. Chuck Hagel, Sen. Webb's lead Republican co-sponsor.
The legislation, which Sen. Webb drafted, will provide hundreds of thousands of veterans from the wars in Iraq and Afghanistan with funds to pursue further education, just as the original GI Bill in 1944 sent 7.8 million World War II veterans to college.
During Senate debate recently over the legislation, an interesting dynamic emerged between Sens. Webb, McCain and Hagel -- all three Vietnam vets who had differing experiences of the war. Sens. Webb and Hagel were combat soldiers, whereas Sen. McCain (who originally opposed the bill) was a naval pilot and longtime prisoner of war. The three got to know one another only after returning to the U.S. in the 1970s.
"Not to denigrate John's five-and-a-half years in prison, but Jim and I have the perspective of being on the ground, doing the dirty work and seeing terrible and bloody suffering," Sen. Hagel says. "Jim and I have always been focused on the bottom ranks who are carrying the load."
Sen. Webb says, "I have no competition with John McCain. I admire what John McCain has done for the country. I just don't agree with him."
A senior adviser to Sen. McCain says Sens. McCain and Webb "like and respect" each other.
Although raised as a Democrat, Sen. Webb found himself more aligned with Republicans for their support of a strong military. In 2000, he even campaigned for Republican George Allen's first term in the Virginia Senate race -- before deciding to challenge him in 2006.
"When most men hit 60, they buy a red Corvette," says Chris LaCivita, a Republican political consultant. "Jim Webb became a liberal Democrat."
Son's Service
During his Senate run, some critics disapproved of Sen. Webb's use of his son's service in Iraq for political advantage. As Sen. Webb traveled up and down Virginia, campaigning for the Senate seat, he wore a pair of his son's combat boots. "Webb got in on account of his son," says Sam Jacob, a Virginia resident who fought in the Korean War and considers the senator a "hero."
The boots are now encased in a glass box in his Senate office on Capitol Hill. When his son, Jimmy Webb, returned from Iraq last year, the father and son went to a tattoo parlor to get matching tattoos of a warrior symbol, Sen. Webb says.
Sen. Webb's latest mission is to expand his influence into what he calls "economic fairness." Calling himself a Reagan Democrat, Sen. Webb says the Democrats, to their detriment, have ignored the military, poor whites and Southerners in recent decades, but that is starting to change.
To broaden his populist appeal, Sen. Webb recently has been talking about financial and consumer issues. In the past week, at a Senate hearing on foreign relations, he criticized the fact that foreign countries have been investing government money in U.S. financial firms. Earlier this month he visited a Richmond, Va., food bank, where he lambasted the rising cost of food and gasoline.
The next morning, as a keynote speaker at the state's Democratic convention, Sen. Webb talked about the recent passage of the GI bill. "Some told me to wait my turn, let others -- more experienced -- do it," he said. "But I didn't back down!"
The crowd began clapping and chanting, "VP! VP! VP!" Sen. Webb pumped his fist in the air and strode off the stage.