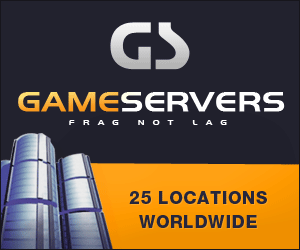 Washington Post
November 1, 2007
Pg. 9
By Jerry Markon, Washington Post Staff Writer
RICHMOND, Oct. 31 -- A federal appeals court took up a case Wednesday that is expected to resolve one of the nation's most contentious national security debates since the Sept. 11, 2001, terrorist attacks: Can the military indefinitely detain, without charge, a U.S. citizen or resident captured on U.S. soil?
The arguments before the U.S. Court of Appeals for the 4th Circuit came in the case of Ali Saleh Kahlah al-Marri, a Qatari national the government calls an al-Qaeda sleeper agent. President Bush designated Marri an "enemy combatant" in 2003. A three-judge panel said in a 2 to 1 decision in June that Bush had exceeded his constitutional authority and ordered the government to charge Marri in a civilian court or free him. The government then appealed to the full court.
Marri's attorneys told the nine judges Wednesday that his detention for the past four years in a Navy brig threatens basic constitutional protections that Americans take for granted.
"As a permanent lawful resident in this country, Mr. Marri cannot be detained as an enemy combatant," said Jonathan Hafetz, a lawyer with the Brennan Center for Justice who represents Marri. "To conclude otherwise would sanction a power that the president has never had and was never meant to have."
Government lawyers said Bush has the power to detain Marri -- under a 2001 congressional resolution authorizing him to use military force against al-Qaeda -- and that such authority is vital during wartime to protect the nation from terrorist attacks. Officials have said that Marri was planning a second wave of attacks after Sept. 11 and that the FBI came to believe that he was al-Qaeda's senior operative in the United States.
"He trained with al-Qaeda in Afghanistan, he met with top al-Qaeda leaders and he came to this country to commit hostile and warlike acts," Gregory G. Garre, principal deputy solicitor general, told the judges.
Marri, who was arrested in December 2001 in Illinois, is the last of three suspected enemy combatants held in the United States whose detentions have triggered a fierce battle over governmental powers to fight terrorism. His case is similar to that of Jose Padilla, a U.S. citizen detained as a combatant and originally accused by the government of attempting to explode a radiological "dirty bomb" in the United States.
But Padilla was transferred to civilian custody in Miami last year to face terrorism charges before the Supreme Court could take up the issue of the military's power to detain him. So Marri's case will probably resolve the question if the Supreme Court agrees to hear it after the full 4th Circuit issues a ruling, experts said.
"This is a big, big case,'' said Stephen Saltzburg, a law professor at George Washington University. "This is the case in which they're going to basically decide whether you can detain a citizen indefinitely as part of the war on terror."' He added that even though Padilla was a U.S. citizen and Marri only a lawful resident, "it's going to be very hard to distinguish citizens from permanent foreign nationals."
The Marri case also illustrates the changing makeup of the 4th Circuit, which has played a key role in terrorism cases since Sept. 11 and has usually supported the Bush administration. Long considered one of the nation's most conservative appellate courts, it has been moving in a more moderate direction as Republican appointees have left.
Although the court is now split 5 to 5 between Republican and Democratic appointees, a Bush appointee, Dennis W. Shedd, was not in court for Wednesday's arguments, meaning Democratic appointees will constitute a majority for the Marri decision.
One of Shedd's law clerks, Tony Emanuel, said Shedd recused himself to avoid "the potential appearance of a conflict" because another of his clerks was involved in the Marri case when she worked for a federal judge who ruled on it in South Carolina.
Marri was a university student in Peoria, Ill., when he was arrested as a "material witness." Initially held in prisons in Illinois and New York, Marri was then deemed an enemy combatant by Bush and transferred to the Navy brig in Charleston, S.C.
His detention triggered a spirited exchange among the judges and lawyers Wednesday over presidential powers during wartime and how to balance them with civil liberties. At one point, Judge J. Harvie Wilkinson III questioned the contention of Marri supporters that endorsing the military's power to detain him could lead to widespread detentions of people on suspicion alone.
"We're not talking about a dragnet. We're not talking about a sweep. We're not talking about an indiscriminate roundup," Wilkinson said. "We're talking about two people in six years, with undisputed ties to al-Qaeda. Why does that kind of carefully targeted response by the government generate . . . all this hoopla?"
"Because the principle crosses a line that may never be crossed,'' Hafetz replied.