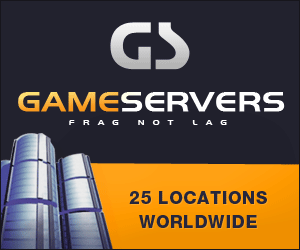 Los Angeles Times
January 7, 2007
By Alexandra Zavis, Times Staff Writer
SAMOUDI, IRAQ — All they wanted was a hot meal.
Three days into a wet, cold offensive through a lawless region east of Baghdad, Iraqi soldiers persuaded their American counterparts to let them pull back to their command post for a dinner that wasn't out of a Meals Ready to Eat packet.
As dusk fell Saturday, an urgent message came in over a crackling radio: A blast, apparently an antitank mine, had ripped through one of the vehicles in the Iraqi convoy. Flames shot out of the stricken Humvee and ignited ammunition, sending rounds streaking into the sky. One Iraqi was killed in the blast and three were injured.
Along another stretch of road, two mines exploded Saturday less than 15 yards apart, injuring five American soldiers.
This morning as U.S. and Iraqi troops started to pull out, two more antitank mines tore through two Iraqi troop carriers one after another, injuring at least 21 soldiers, five seriously.
Antitank mines have become one of the top threats as U.S. and Iraqi forces press their assault in a Sunni insurgent redoubt said to be riddled with weapons caches, secret tunnels and training ranges. Their convoys have hit at least 10 explosive devices since the operation was launched early Thursday, most of them antitank mines.
"We used to be pretty good about finding IED [improvised explosive device] tripwires and such," 1st Sgt. Michael S. Clemens said. "But since they started using antitank mines, that hasn't worked so well."
The devices first were used in the area in November, when U.S. forces faced off against fighters maneuvering through the irrigation canals that lace the region.
U.S. vehicles have been upgraded to withstand many attacks, including in some cases adding armor around their fuel tanks that Iraqi vehicles lack. U.S. forces also have developed strategies to mitigate the impact of the blasts, including driving very slowly so the effects are concentrated on the engine box, not the passenger compartment.
Iraqi forces are often less cautious. And they sometimes attach extra fuel containers to the sides of their vehicles, U.S. soldiers noted. It was not immediately clear whether that played a part in Saturday's fiery explosion.
After three days of slow, methodical searches through remote hamlets in the region about 40 miles east of Baghdad, some Iraqi soldiers had started complaining Saturday that they were tired from spending a rain-soaked night in uncovered troop carriers. Adding to the frustration, the day coincided with a scheduled troop rotation, when most had expected to go home. U.S. officers decided it would boost morale to allow them to drive back for a hot meal.
"We do not like the MREs," said one Iraqi 1st lieutenant, wrinkling his nose in distaste. He gave his name only as Ali.
Capt. Stephen Dobbins, a troop commander in the U.S. Army's 5th Squadron, 73rd Cavalry, was driving on the opposite side of a canal road Saturday when one of the American vehicles was hit.
The charred carcass of a Humvee damaged in the first blast had already been loaded onto a truck and driven over the same stretch of road when another Humvee rounded a bend and touched off the deafening blast. Dobbins jumped out of his vehicle and strode down the road to help oversee the response.
Soldiers rushed forward to pull dazed and bloodied comrades from the stricken vehicle. Medics applied bandages and intravenous drips. Black Hawk helicopters swooped in to collect the four most seriously wounded, including one soldier with two possibly broken legs and another sitting upright on a stretcher with a blackened face and bloodshot eyes.
The explosion had blown out the front of the vehicle, sending bits of twisted metal and a backpack flying at soldiers standing nearby. A panel that protects the gun turret dangled from its hinges, and the passenger compartment was filled with bits of equipment.
Once the wounded were seen to, soldiers turned to salvaging the wrecks.
As he turned back toward his Humvee, Dobbins paused to kick dirt over blood spots.
"I don't want them to be able to come back and see that we were bleeding," he said. "It's a trophy for them."
About 1,000 U.S. and Iraqi forces are involved in the assault aimed at reclaiming an area military commanders say has become a haven for Al Qaeda in Iraq and other militant groups.
The troops have been moving from village to village, hunting for weapons, fighters and intelligence. All military-age men are questioned and tested for explosives residue. But in most homes, soldiers are finding only women and children.
In Samoudi, many homes stood eerily empty Saturday as U.S. and Iraqi forces moved through the large farming community. At one house, rows of brightly colored plastic shoes were neatly lined up outside the door, and the remnants of the previous night's meal had not yet been washed from the pots in the kitchen. There was black leather furniture in the living room, a television set and a motorcycle, which U.S. forces call "the insurgents' Humvee."
"That's an awful lot of nice stuff to leave behind," Dobbins said.
Those who remained contended that there was nothing suspicious about their neighbors' disappearance.
"People are jittery when the forces come, so they gather together," said Madeha Alwan, a tall, weathered woman sitting cross-legged on the floor with her husband's second wife, his sister and a throng of children. "These children couldn't sleep last night, so we brought them here together." Her husband, she said, was tending to his sheep.
Searching through fields and grain stacks, troops found sniper rifles, hand grenades and ammunition boxes. Six men were detained for questioning.
In one building along a notoriously mined road, soldiers found equipment to amplify a radio or wireless phone signal and a map they believed might indicate weapons caches.
U.S. forces think the building served as an observation point, part of an elaborate early warning system that includes fires, flares and gunshots to alert fighters that vehicles are approaching. Thirteen men were detained there, the military said.