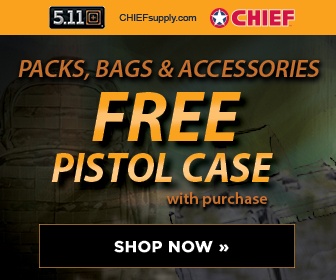 Boston Globe
March 14, 2008
Democrats want Gates to explain

By Farah Stockman, Globe Staff
WASHINGTON - A group of Democratic members of Congress yesterday sought an explanation from Defense Secretary Robert M. Gates as to why the Pentagon allowed a top defense contractor in Iraq to avoid paying Social Security and Medicare taxes for thousands of American workers by hiring them through two Cayman Island subsidiaries.
"The Pentagon needs to explain how our security is advanced by forming a coalition of the willing tax dodgers in the Cayman Islands," said Representative Lloyd Doggett, a Texas Democrat.
Representatives Richard E. Neal of Massachusetts, Rosa L. DeLauro of Connecticut, and Rahm Emanuel of Illinois also signed the letter, which asks Gates to provide more information about when the Defense Department became aware of the practice and whether other defense contractors use it.
The letter was sent after The Boston Globe reported that the Houston-based construction company KBR, formerly named Kellogg Brown & Root, employs an estimated 10,500 Americans through two companies registered in the Cayman Islands as a means of avoiding payroll taxes for both KBR and the employees.
Pentagon auditors questioned KBR about its relationship to the two Cayman Island companies in 2004, according to an audit that has been made public, but issued no complaint. KBR and auditors with the Defense Contract Audit Agency both told the Globe that the practice saves the military money, because it cuts down on KBR's labor costs, which are reimbursed.
But the practice results in an overall loss to Social Security and Medicare and gives KBR an advantage over competitors that pay those taxes. KBR and the Pentagon auditors said they had not studied the impact of the practice on the US government as a whole.
In yesterday's letter, the representatives said it was "inappropriate" for the military to save money at the expense of Social Security and Medicare. They also questioned Gates about how much money the military has saved in this way.
"Do you believe that the avoidance of Social Security and Medicare taxes are acceptable cost-savings to the military?" the letter asked. "On what date did the Defense Contract Audit Agency first become aware that KBR was not paying Social Security and Medicare taxes for thousands of its employees, and when was the issue brought to your attention?"
Defense Department spokesman Chris Isleib said Gates "will provide an appropriate response" to the letter.
Also yesterday, presidential candidate Barack Obama, a Democratic senator from Illinois, joined Senator John F. Kerry, a Massachusetts Democrat, in introducing legislation aimed at preventing federal contractors from using offshore companies to avoid payroll taxes for American workers abroad.
Under the proposed law, foreign subsidiaries of American companies with US government contracts would be required to pay Social Security and Medicare for their American employees abroad, as would US subsidiaries of foreign companies that do business with the US government.
Yesterday, at a news conference on Capitol Hill, Kerry called the practice "unethical" and said his law would make it illegal.