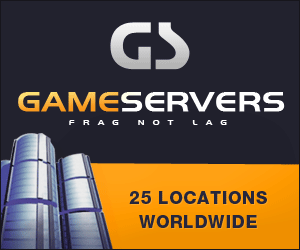 http://today.reuters.com/news/articl...src=rss&rpc=22
LOS ANGELES (Reuters) - The Democratic challenger to California Gov. Arnold Schwarzenegger is angry that TV host Jay Leno has invited the Republican incumbent on his show weeks before the gubernatorial election but so far has snubbed him.
Schwarzenegger, seeking a second term, was set to go on NBC's "The Tonight Show with Jay Leno" for an interview on Wednesday, marking his fifth appearance as a guest since he used that late-night program to announce his bid for public office in 2003.
Leno has so far declined to extend an invitation to Democrat Phil Angelides. A spokesman for Angelides, the state's Treasurer, said that move violates federal rules that generally require broadcast outlets to give opposing candidates equal time.
"The governor has spent $35 million in launching negative attack ads against Phil Angelides, and now NBC is just giving him further free time on national network TV to campaign," the spokesman, Brian Brokaw, told Reuters.
Rallying to Angelides' cause in Washington, U.S. Rep. Xavier Becerra, a California Democrat, lodged a complaint with the Federal Communications Commission, saying that an exclusive appearance by the governor on Leno's show would "constitute a clear violation of the equal time rule."
A "Tonight Show" spokeswoman said producers have not decided whether to have Angelides on the show.
NBC said the governor's appearance would fall under an exemption to the FCC's equal time rule that allows for bona fide news interviews.
An FCC spokesman said the agency does not comment on complaints about broadcasts before they air. But the agency has held the news interview exemption applied to appearances by politicians on such entertainment programs as "Donahue," "Politically Incorrect" and "The Howard Stern Show."
Brokaw scoffed at the notion that Schwarzenegger's guest spot on Leno weeks before the November 7 election would be classified as a news interview.
"While NBC is claiming that the governor's appearance is technically a news segment, Schwarzenegger is sandwiched in between a supermodel and a Las Vegas circus act, which isn't exactly what we would see on 'Meet the Press,'" he said.
A recent Los Angeles Times poll showed the governor, a former bodybuilding champion and Hollywood action star, leading Angelides by 17 percentage points.