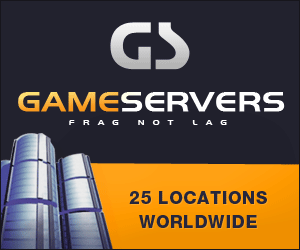 PAUL NEWBERRY
Associated Press
ATLANTA -
Morten Andersen threw both hands in the air, then leaped into the arms of his holder.
With the simplest of kicks, the Great Dane became the greatest scorer in NFL history.
The 46-year-old Andersen broke Gary Anderson's career scoring record Saturday night with the second of three extra points in the first half of the Atlanta Falcons' game against the Dallas Cowboys.
The native of Denmark went to halftime with 2,436 points in his 24-year career. Anderson held the previous record of 2,434 points.
The kick Andersen will remember most came with 6:30 left in the second quarter, after Michael Vick threw a 9-yard touchdown pass to Michael Jenkins to pull the Falcons within 14-13.
Andersen trotted on the field as he's done so many since entering the league in 1982, setting up for the chip-shot of an extra point from 20 yard away. As soon as the ball went through the uprights, the celebration was on.
The kicker thrust both arms toward the roof of the Georgia Dome before jumping into the arms of holder Matt Schaub. Andersen received a standing ovation from the crowd as he trotted toward the sideline, where he was mobbed by coach Jim Mora and the rest of the team.
The previous week at Tampa Bay, Andersen tied another of Anderson's records with his 538th career field goal.
Andersen signed with the Falcons before Week 3, becoming the second-oldest player in NFL history behind George Blanda. The Atlanta kicker had made 538 of 679 field-goal attempts and all but 10 of his 832 extra-point tries.
In the days leading up the game, Andersen refused to discuss the record. He said there was nothing to talk about until he got the mark.
But Andersen openly admitted that setting the record was one of the reasons he kept working out, even while missing the entire 2005 season because no team offered him a job. He also wants to win his first Super Bowl championship and become the league's oldest player.
Blanda played until he was 48.
"It's been great," Andersen said earlier in the week. "That's why I wanted to come back so badly. I knew I had a lot of kicks left."
While he no longer has the leg strength of his prime, the left-footed kicker has been an accurate weapon for the Falcons. He came into the game having made 18 of 21 field goals, and pushed his perfect mark on extra points to 24 in a row.
Andersen has scored in 344 consecutive games, a streak that dates to Dec. 4, 1983.
"I want to be the first guy to play when he's 50," he said. "My body will tell me for sure. If I can't do it at the highest level, I'll quit immediately."