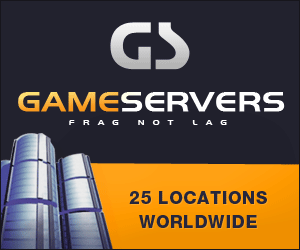 San Diego Union-Tribune
March 28, 2008
Marine who lost a leg in Iraq attains his goal to join his unit for active duty in Afghanistan
By Rick Rogers, Staff Writer
The bomb exploded as Marine Lance Cpl. Robert Pofahl turned around to talk with Cpl. Garrett Jones during a foot patrol in Karmah, Iraq.
Despite being thrown forward, Pofahl quickly pushed himself off the ground and rushed toward the site of the screams. There, in a ditch, a badly hurt Jones gasped for breath.
Pofahl helped pull Jones out and then tied a tourniquet around his left leg, which was mostly gone from the knee down.
"I wasn't sure if he was going to live or how fast he would recover," Pofahl said, recalling the July 23 ambush. "All of us in the unit thought he would leave the military."
But yesterday, Jones completed his rehabilitation program at the San Diego Naval Medical Center and prepared to redeploy, this time to Afghanistan. He will ship out in about a week for a seven-month combat tour with Pofahl and the other Marines from his old unit at Twentynine Palms.
Jones will be one of just a dozen or so U.S. troops who have returned to the battlefield after becoming amputees during the wars in Iraq and Afghanistan. Roughly 31,400 service members have been wounded in action, including at least 750 who lost one or more limbs, according to the Pentagon.
During a prosthetics fitting session at the hospital yesterday morning, Jones repeatedly said he wanted to rejoin his Marine brothers. He recounted their unwavering support as he recovered in Iraq, in his hometown of Newberg, Ore., and in San Diego.
"If they weren't going back, I wouldn't be interested in deploying," Jones, 22, said as a technician tightened a screw on one of his three artificial limbs. "It is the least I can do – to be there with my buddies."
Pofahl said the unit is excited to welcome back Jones, whom he described as extremely positive and friendly.
"It's strange that he believes he hasn't given enough to us. He already gave a leg," said Pofahl, who has kept in touch with Jones by phone every week or two.
When Jones started his rehabilitation five months ago, he hadn't decided to stay in the Marine Corps or go back to the war theater. He simply wanted to get better.
Doctors in Iraq had amputated his left leg at mid-thigh. His right leg had been scarred by shrapnel and third-degree burns. Hot metal had singed his left arm and shoulder.
Insurgents were so proud of the ambush that they posted Internet footage of Jones being thrust into the air by the blast.
Most above-knee amputees need an average of 12 to 15 months of rehabilitation, said Jennifer Town, director of the San Diego Naval Medical Center's C5 Program. She oversees an array of specialized care for amputees and other severely injured troops from the Iraq and Afghanistan wars.
An above-knee amputation makes it harder to use a prosthesis compared to losing a limb below the knee. But that didn't faze Jones, a snowboarder and extreme-sports athlete.
He focused intently during exercises to help him regain his sense of balance. He spent hours each day learning to use his prosthetic legs. While other amputees took breaks, Jones could be found swimming laps or climbing a rock wall to build upper-body strength.
Soon, Jones mastered skiing with an artificial leg.
"His first day back on the hill as an amputee, he was skiing advanced intermediate slopes confidently," Town said.
Jones is returning to active duty faster than any amputee ever treated in the C5 Program, said Peter Harsch, the hospital's chief prosthetist.
"Garrett is a leader," Harsch said. "The Marines are the leaders and Garrett is at the top of the chain. He is the benchmark."
As he progressed with rehabilitation, Jones realized that he might be able to stay in the Marine Corps. The commanders and his fellow Marines backed his goal.
"They are committed to me and I am committed to them," Jones said. "I would not be here without them."
He recounted how three Marines ran through gunfire to radio for a helicopter after the ambush. The chopper later whisked him to Al Asad Air Base in northern Iraq for life-saving surgery.
Amputees and other seriously wounded troops are allowed to redeploy to a war zone only if they insist on it, the Pentagon said. They must still be screened for physical and mental fitness.
Jones is scheduled to deploy to Afghanistan between April 5 and 8, and he will serve as an intelligence officer there. Marine officials wouldn't specify the duties of his job, but said it would involve convoy travel.
Medical experts at the San Diego Naval Medical Center have packed plenty of extra parts for Jones' three prosthetic limbs. "We still can't foresee all the challenges that (Jones) is going to see in Afghanistan," Harsch said.
For his parents, Scott and Phyllis Jones, the biggest challenge will be how to cope with the constant worry. They plan to fly down from Newberg on Wednesday to spend as much time with their son before he deploys.
Scott Jones remembers the angst he felt while his son was in Iraq between January 2007 and the bombing in July. He scanned the street outside his home every day, hoping he wouldn't see a police or military vehicle because it might confirm his worst fear.
During that time, he and his wife attended four funerals of Marines who served with their son's unit.
The Joneses found comfort within the congregation of their Free Methodist church. They tried to stay occupied with work and other pursuits.
"All those things helped, but none of them completely took away our concerns," Scott Jones recalled.
Above all, though, Scott Jones expresses boundless pride in his Marine. He said it's easy to understand why his son is venturing back into the battlefield.
"He has undying gratitude for the exemplary way the Marines have treated him," Scott Jones said. "I really, honestly believe that his life was measured in minutes last summer, and those Marines made every minute count."
Staff librarian Denise Davidson contributed to this report.