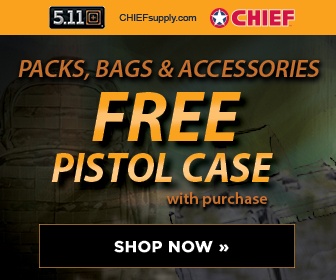 FNC
March 3, 2008
Special Report With Brit Hume (FNC), 6:00 PM
BRIT HUME: The U.S. military says it was targeting a suspected al Qaeda terrorist when American missiles struck a building in Somalia. This is not the very such American airstrike, and because the U.S. is concerned about Somalia harboring terrorists it may not be the last. National security correspondent Jennifer Griffin reports.
JENNIFER GRIFFIN: The target of the U.S. Navy's two missiles was this notorious al Qaeda figure: Saleh Ali Saleh Nabhan, a mid-level al Qaeda commander wanted for the bombing of the U.S. embassy in Nairobi in 1998, one of al Qaeda's first strikes against the U.S. that left 200 people dead, and for organizing a suicide car bombing in 2002 at the Paradise hotel in Mombasa, Kenya, that killed 13 people – a resort when many Israelis were vacationing at the time.
Part of the plot included an attempt to simultaneously shoot down an Israeli passenger plane with a shoulder-held surface-to-air missile. The attack on Nabhan, the fourth time in 12 months that U.S. missiles have been fire at al Qaeda targets in Somalia. This time the target was a house four miles from the Kenyan border in the town of Dobley. A year ago U.S. war planes tried to kill Haroon Fazul in the first U.S. air strike on Somalia since the Marines pulled out in 1994 after the tragic incident known as "Blackhawk Down." That airstrike using an AC-130 missed its target and Fazul is still at large.
This al Qaeda training video found in North Africa shows why the U.S. military is concerned about lawless states there. It's the reason Marines are now being encouraged to study not just Arabic and Farsi but Portuguese and French, languages used across much of Africa.
GEN. JAMES CONWAY [U.S. MARINE CORPS COMMANDANT]:If you listen to our intelligence experts, if we drive them out of Iraq and Afghanistan and if the Pakistanis are successful driving them out of the Fatah, where will they go? And the area that probably gets the most votes when you talk to the intelligence community is in the northern portion of Africa.
GRIFFIN: A senior U.S. official tells Fox News that strikes against mid-level al Qaeda lieutenants such as Abu Laith Al-Libi, taken out by a predator drone in Pakistan last month, are one of the main reasons that al Qaeda has not been able to launch any major attacks against the U.S. and others. The constant pressure on these less well-known number threes has been effective in disrupting al Qaeda planning.
Today's strike came from a U.S. Navy vessel. Two precision-guided missiles fired from what we're told may have been a U.S. submarine. Intelligence as to whether the target was killed or not is still being examined.
At the Pentagon, Jennifer Griffin, Fox News.