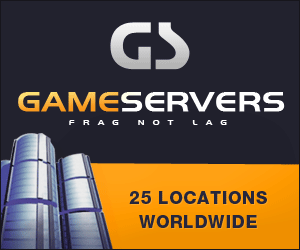 Philadelphia Inquirer
March 22, 2008 By Henry J. Holcomb, Inquirer Staff Writer
Towing the aircraft carrier John F. Kennedy to Philadelphia for storage has proved to be a complex ordeal.
There's only a 20-minute window each day when it can be safely eased alongside Pier 4 in South Philadelphia, where it will be stored. That's the daylight high tide, when the swift current is slack.
High winds kept the big ship at sea Thursday and yesterday, with its small crew of line handlers camped out on the vast empty and cold ship.
The Kennedy was scheduled to enter the Delaware Bay at 9 last night and begin a slow 18-hour trek to Philadelphia.
The carrier is expected to arrive at the dock about 2 p.m. today.
The Coast Guard and river pilots were keeping the ship, dubbed "Big John," at sea until they were confident that it could get upriver and dock safely in good weather.
Once it enters the Delaware Bay ship channel, there are few places it can ride out a delay without disrupting critical shipments of oil, perishable fruit, consumer goods, building materials and machinery on one of the nation's most important avenues of commerce.
Four members of the Pilots' Association for the Bay and River Delaware will board the lead tug at sea and work in four-hour shifts until the Kennedy reaches Philadelphia at midday.
The journey will take more than twice the time required by a vessel moving under its own power.
The ship, which entered service in 1968, was modernized at a cost of $600 million as the last project of the old Philadelphia Naval Shipyard in the mid-1990s. It was decommissioned in August.
Aircraft carriers pose a special challenge on a busy river with big cargo ships and oil tankers moving in virtually all weather.
The river pilots who guide these cargo vessels have experience with the big floating airports' coming and going from the storage facility at the city's former Navy base.
And they know the river. They bring their own modern navigational equipment - laptop computers, global positioning satellite receivers, and precise up-to-date charts - with them when they board a ship. But they could work without all that. They must draw a detailed navigational chart of the river from memory as part of the test to become a pilot.
The 1,050-foot-long Kennedy, which displaces about 82,000 tons of water, is hard to maneuver, especially under tow. There is so much of what mariners call "sail area" to catch wind and shove it off course.
"If you lose control, it could knock a bridge down," said Capt. Michael J. Linton, president of the river pilots.
The Kennedy has a 4.6-acre flight deck, elevators that once hoisted its 70 combat aircraft from the hangar below, and other things that overhang its sides, a challenge for the six tugs that are bringing the Kennedy to Philadelphia.