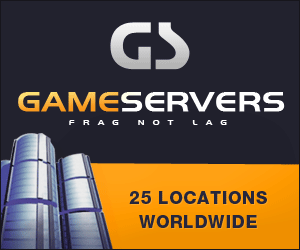 USA Today
April 18, 2007
Pg. 3
Largest project on continent to help light Nellis AFB in Nevada, spur renewable energy business

By William M. Welch, USA Today
The largest solar power plant in North America will soon be providing electricity to an Air Force base in the Nevada desert.
The military says the plant, scheduled to power up at Nellis Air Force Base by the end of the year, shows that solar energy can effectively meet part of the country's energy needs.
"It allows the Air Force to show its leadership in applying renewable energy and new technology to reduce our needs to use traditional forms of electric power," says Maj. Don Ohlemacher, operations flight chief and acting commander of the 99th Civil Engineer Squadron at the base.
But the project also demonstrates something else: the considerable constraints that continue to limit the viability and growth of solar electric power in the USA.
Despite three decades of development of the technology, solar energy is expensive, requires large amounts of space and taxpayer subsidies, and doesn't work at night or on overcast days.
"The industry has some problems to solve," says Paula Mints, associate director and photovoltaic specialist with Navigant Consulting of Palo Alto, Calif. "Solar energy has been around 30 years and is still a startup industry."
Nellis, which is outside Las Vegas, is devoting 140 acres to a massive photovoltaic array with panels of silicon wafers that will rotate to follow the sun across the sky and generate electricity.
The plant will be capable of producing 15 megawatts of power, enough to provide 30% of the electric needs on the base, where 12,000 people work and 7,215 people live, Nellis officials say.
The Air Force expects to save $1 million a year in lower electric bills and to use the plant to demonstrate it is boldly advancing the use of renewable energy technology, a commitment of the Bush administration, Ohlemacher says.
But lowering the price of solar-produced electricity remains an obstacle even in a place like the Mojave Desert of Nevada, where clear, expansive skies provide an optimal setting for harnessing the sun's abundant rays.
Only by taking advantage of multimillion-dollar financial subsidies and incentives — federal and state — is it possible for the Air Force and its energy partners to build the plant, recover investment costs and produce electricity at a savings.
"This is possible because of state and federal incentives. Without those, prices wouldn't be competitive," Daniel Tomlinson, editor of a solar newsletter for Navigant Consulting, says of the project.
"The price of solar is coming down, but today those subsidies are important," says David Edwards, a market analyst of green power with ThinkEquity Partners of San Francisco.
The Air Force will pay none of the construction costs. Instead, private investors will pay the more than $100 million projected capital cost, anticipating a steady flow of revenue from the Air Force for the electricity and substantial federal tax subsidies.
The project is being built in a complex arrangement between the Air Force and three financial partners:
•SunPower Corp. and its SunLight subsidiary, California-based solar specialists that will construct the plant.
•MMA Renewable Ventures, a San Francisco company that will attract institutional investors to finance the project and own and operate the plant on land leased by the Air Force.
•Nevada Power, the local power provider, which will indirectly subsidize the Air Force's lower rates through payments to MMA Renewable Ventures.
MMA Renewable Ventures and its investors will take advantage of a 30% federal tax credit that Congress passed in 2005 and expires at the end of this year. Solar advocates are asking Congress for a 10-year extension as a way to keep solar electric economically viable. Investors also can take advantage of accelerated depreciation schedules for solar, an additional tax break, Tomlinson notes.
MMA and its investors will sell solar energy credits generated by the project to Nevada Power. The utility plans to use those credits toward meeting Nevada requirements that it obtain 20% of its power from renewable energy sources by 2015, says Tom Fair, Nevada Power executive for renewable energy. "Our goal is to bring more renewables into the system," Fair says.
Matt Cheney, chief executive officer of MMA, said financing details were still being worked out but his company is investing more than $100 million in the Nellis plant. "It's a big one," he said of the project. "It will be the biggest system in North America probably for the foreseeable future, using this particular technology."
Photovoltaic arrays have been used in the USA mainly on a small scale — rooftop panels to provide power for homes or commercial buildings, or to light roadside signs. Several European countries, particularly Germany, have built large-scale photovoltaic arrays that provide utility-scale power, and have provided aggressive subsidies to make them economically viable, Mints says.
She says even bigger U.S. projects are likely to follow the Nellis plan, particularly if tax subsidies are extended and more states require power companies to include some renewable sources in their energy production.
The Nellis plant will produce electricity in the daytime but will cease when the sun goes down. It will not have battery storage capacity and thus will be useful as a power supplement but not a primary generating source.
"A lot of people are focusing on these large fields as a way to bring down the price of solar," Mints says. "They certainly have their place in the energy portfolio, but there are a lot of other technologies out there."