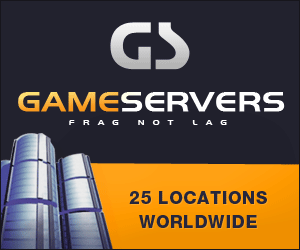 Washington Post
October 17, 2007
Pg. 13
Ethnic Uighurs Frustrated in Albania

By Jonathan Finer, Washington Post Foreign Service
TIRANA, Albania -- For 16 months, they have shared a clutch of tidy rooms in a small refugee camp in this city, living alongside a few dozen others whose lives were unraveled by war or persecution or both.
But apart from their new home, the five men from the Uighur ethnic group of western China, whose most recent address was the U.S. detention facility at Guantanamo Bay, Cuba, have little in common with the camp's other residents, most of whom come from one of Albania's neighbors and blend easily into the crowd on Tirana's busy streets.
The Uighurs, all Muslims, said in recent interviews that for a while they embraced their new life in Albania. A majority-Muslim country, it was the only one willing to accept them when U.S. officials ruled that, after three years of incarceration, they posed no security risk.
But the desire to start new lives here has been thwarted by what they described as a string of broken promises. They say they are unable to work or reunite with family members, whom they haven't seen since before they were seized in 2001.
"We have requested an independent life here, to bring our families here, to be trained and have some work to do, to live in our own apartments," said Abu Qadder Basim, who at 38 is the oldest of the five. "Obviously you can't compare this life to Guantanamo, which is a prison."
He spoke in his spartan room, adorned only with a wall calendar, a few worn Korans, a small fan and a paperback copy of "Albanian for Foreigners."
"But even after we were released and they said we did nothing wrong," he said, "we have no hope for the future."
The five men all deny involvement with the Taliban, the extremist group that ruled most of Afghanistan and sheltered al-Qaeda before the attacks of Sept. 11, 2001. They variously say they went to Afghanistan to escape Chinese oppression or in hopes of going on to third countries where they could improve their livelihoods. China regards them as terrorists involved in a fight against Chinese authority at home.
According to Jason Pinney, an attorney for some of the men, they were scooped up by bounty hunters in Pakistan in the days after the Sept. 11 attacks, then sold to U.S. forces for $5,000 a head. Later they were sent to Guantanamo Bay.
The five were initially classified as "enemy combatants," but after being evaluated by a military body called a Combatant Status Review Tribunal, that status was revoked, making them eligible for release. As with more than 100 other inmates, that was contingent on a suitable country being found to receive them.
Because their native China considers them outlaws and has a spotty human rights record, U.S. officials began shopping around.
Unaware this was going on, the Uighurs' attorneys filed a habeas corpus petition in U.S. federal court, which could have brought their release. But on the Friday before the Monday on which an appeal was to be heard, the lawyers got a message from the court. The proceedings were deemed moot because the men had been transferred. To Albania.
"It was shocking. We had no forewarning," said Pinney, a Boston lawyer who represents Uighurs still at Guantanamo -- 17 others remain there. "The confusing thing is that the ones who are still in custody are there on basically the exact same fact pattern, but they're still in prison."
Many countries, including some highly critical of U.S. detention policies, refused to accept the men. But Albania, Europe's second-poorest country, agreed to take them and, so far, three other former Guantanamo detainees.
While esteem for the United States is falling in much of the world, pro-Americanism among the population here has deep and virtually uninterrupted roots. This sentiment began, as many Albanians can recite, with President Woodrow Wilson's support for Albanian independence. The United States also won gratitude by opposing more than four decades of communist dictatorship that ended in the early 1990s.
Intervention by warplanes of the United States and other NATO countries on behalf of ethnic Albanians in Kosovo in 1999 boosted that standing further. Today, Albania is a steadfast ally of the United States, sending troops to Iraq and Afghanistan and pursuing hopes of joining the NATO alliance itself.
A visit by President Bush to Tirana this summer prompted tumultuous celebration on the streets. One local newspaper had just run an editorial headlined: "Please occupy us."
Taking the Uighurs "was a human rights gesture and a normal one. These men could not have gone back to their own countries, that is for sure," Albanian Prime Minister Sali Berisha said in a recent interview. "I have been very surprised that others are unwilling to do this. On the one hand they are blaming Guantanamo, on the other they say, 'Don't send them here.' "
Two days after the Uighurs arrived in Albania, Vice President Cheney publicly endorsed NATO membership for the country.
In the interview, Berisha denied that the United States offered any incentives for Albania to take in the Uighurs. He said the country might take more Guantanamo detainees.
It is unlikely, however, that Albania will take in any more Uighurs. China, a longtime ally and trading partner in Albania's communist days, has strongly objected to the men's presence.
But Albania has rebuffed all requests to extradite the Uighurs. "I asked the Chinese to bring me any evidence, if they have them, of terrorist activities, but nothing came," Berisha said. "We cannot send them somewhere when we aren't sure due process is applied. We are European. Now that file is closed. They are here and they will slowly, step by step, be integrated. They will have a good life here."
The Uighurs say they are not so sure and are beginning to feel abandoned. Their Albanian language classes, for example, stopped over the summer after they had reached Page 95 in their 210-page book.
They had been promised new $200-a-month apartments in Tirana by the end of September, to be paid for in the first year by the government and the United Nations, but for now they remain in the camp. No progress has been made, they said, on reuniting them with their families or finding them work.
"Albania has tried to help us and we are grateful, but this is an undeveloped country, and even many Albanians can't work or make enough money. They can give us an apartment for a year, but it isn't sustainable, when most Albanians only make about $300 a month. Then what do we do?" said Adel Abdul-Hakim, who said he left China in search of economic opportunity.
Like the other men, he was interviewed with the help of an interpreter in the United States reached by a mobile phone, which was passed back and forth.
Unfailingly polite despite their frustration, the men have earned the admiration of the camp's director, Hidajet Cera, who communicates with them through a Chinese-speaking interpreter (though their main language is a Uighur dialect) when one can be found. Other times, the translation is done by an Algerian refugee who speaks French and Arabic, which the Uighurs can speak conversationally.
"They are the best guys in this place. They have never given us one minute's problem," Cera said. "We try to do what we can for them. We offer them a special menu. We have a van and a driver at their disposal if they want to go into town. It is hard because if you look at Albanian society, the way they live, they are not at the bottom."
Basim, who has a round face, a trimmed goatee and a slight paunch, said the men go to a Tirana mosque every Friday to pray, but otherwise have more or less stopped venturing out of the camp.
"It is frustrating not to be able to speak with anyone. So we basically spend the whole day here, praying and going on the Internet. It's a very simple life," he added. "Outside of the camp, you see people with their families, and it makes us think of our families and our kids."