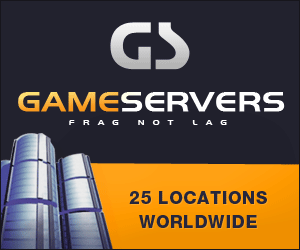 New York Times
May 10, 2007
By Carlotta Gall and David S. Cloud
HERAT, Afghanistan, May 9 — Afghan officials said Wednesday that airstrikes called in by American Special Forces against Taliban fighters in Helmand Province had killed 21 civilians, the latest in a series of claims of noncombatant casualties that have strained relations with the Afghan government.
American military officials said they could not confirm that civilians had died in the fighting, a 16-hour battle that took place Tuesday at a village called Sarban Qala, near Sangin in Helmand Province.
But the governor of Helmand and the local administrator said civilians were killed, among them women and children, when their houses were bombed. "Twenty-one civilians were killed due to aerial bombardment," said Ezatullah, the district chief of Sangin, who uses only one name, in a telephone interview.
The newest report of civilian casualties came a day after an American officer formally apologized and made compensation payments for civilians who were killed by a Marine Special Operations unit that started a series of attacks along a 10-mile stretch of highway near Jalalabad in March after a suicide bomber in a vehicle rammed their convoy. The attacks killed 19 Afghans and wounded 50 more and led to riots.
This month, Afghan officials have said, dozens of civilians were killed after a joint American and Afghan Army patrol was ambushed near Shindand, in Herat Province, and called in airstrikes.
In a sign of the growing anger with the presence of foreign troops, the upper house of the Afghan Parliament passed a motion on Wednesday calling for a military cease-fire and negotiations with the Taliban. The resolution, which is not expected to be approved, also calls for a date to be set for the withdrawal of foreign troops.
American military officials have emphasized that in at least two of the episodes, soldiers were under heavy attack by Taliban militants and called in airstrikes to help.
During the battle on Tuesday, Afghan National Army troops accompanied by American Special Forces encountered more than 200 well-armed Taliban on a ridge during a patrol 15 miles northeast of Sangin, the United States military said in a statement from Bagram Air Base. The airstrikes were called in to destroy what Sgt. Dean Welch, a spokesman for the American command at the base, said were three compounds and an underground tunnel network.
"We understand there are reports of civilian casualties but don't have any confirmed reports," Sergeant Welch said, adding that an investigation would be started if reports of civilian deaths are confirmed.
He said that the American and Afghan soldiers were ambushed three times as they pursued the Taliban fighters.
Ezatullah, the Afghan official, said "some Taliban were also killed," including a commander. He added that villagers turned on the Taliban and fought them.
Sergeant Welch said that some of the Taliban reportedly moved into the province from Shindand.
American and NATO officials have acknowledged in recent days that the civilian casualties have set back their efforts and given a propaganda windfall to the Taliban, which has vowed to take revenge for the killings.
Nicholas Lunt, a NATO spokesman in Afghanistan, told The Associated Press that it was "quite clear" that the action by the Afghan Parliament was a statement about how military operations are carried out. He said NATO took the issue "very, very seriously."
"I do not consider this at the moment a decisive vote on our status here, and I think it would be wrong to interpret it that way," he said. "But I think it is definitely a warning shot across NATO's bows to take notice of the concerns."
NATO has overall command of the international military effort in Afghanistan, including most of the American forces. But all three of the recent episodes involving allegations of civilian casualties have involved American Special Forces units that operate outside the NATO umbrella. They often work in small units and rely heavily on calling in air cover to compensate when they are attacked.
All of the foreign forces in the country are under the command of Lt. Gen. Dan McNeill, who is both the senior NATO commander and the top American commander in the country.
On Thursday, President Bush is scheduled to go to the Pentagon for discussions with the Joint Chiefs of Staff that several officials said could include Afghanistan. On Wednesday, the Pentagon said that a brigade of the 101st Airborne Division and the division headquarters would go to Afghanistan early next year, replacing American troops scheduled to rotate out then.
Carlotta Gall reported from Herat, and David S. Cloud from Washington.