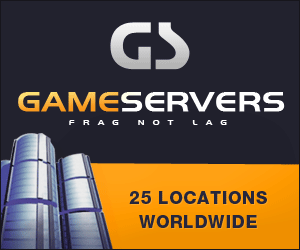 New York Times
May 17, 2007
By Taimoor Shah
KANDAHAR, Afghanistan, May 16 — NATO soldiers driving through this southern city shot and wounded five civilians late Tuesday, local residents and police officials said Wednesday. The spokeswoman for the NATO forces, Lt. Col. Angela Billings, said, though, that they had no information that such shootings had occurred.
The incident comes amid heightened concern about the high number of civilian casualties in Afghanistan, as NATO and American troops battle a widespread insurgency across southern and eastern Afghanistan. There are almost daily reports of clashes with insurgents and airstrikes on suspected insurgent positions that have reportedly killed civilians, as well as shootings of civilians on the roads and at checkpoints.
Kandahar's police chief, Esmatullah Alizai, and a doctor at a hospital here confirmed that five people were wounded in the incident and said NATO soldiers were responsible for the shooting.
Residents said three people had been shot in the center of town, and two more in the area near the hospital, a mile away, as a military convoy moved through the town.
A 15-year-old student, Qudrat Shah, one of the wounded, lay in a hospital, shot through the thigh. He said a patrol of three military vehicles was driving past when the soldiers opened fire.
"My brother and I were walking home and I.S.A.F. shot me in the thigh," he said, referring to NATO's International Security Assistance Force. "The I.S.A.F. convoy was passing through, and I was walking on foot with my brother. I was not on the road, I was far from the road."
He said he also saw three other people who were shot, including a 10-year-old boy who was shot in the arm.
"This is not fair, there was not any suicide attack on them at that time, nothing happened to them, but they intentionally shot the citizens," said Qudrat's father, Halim, who is a shopkeeper.
Afghan officials also said Wednesday that three Taliban commanders, who were among the five released from detention in exchange for an Italian journalist kidnapped in March, were killed earlier this week along with the top Taliban operational commander, Mullah Dadullah, Agence France-Presse reported.
One was Mullah Shah Mansoor, a brother of Mullah Dadullah, and the others were Mullah Hamdullah and Mullah Ghaffar, an Afghan intelligence official told the news agency.
Colonel Billings, the NATO spokeswoman, said she could not confirm the report.
The circumstances of Mullah Dadullah's death remain unclear, with conflicting reports emerging of where and how he was killed.