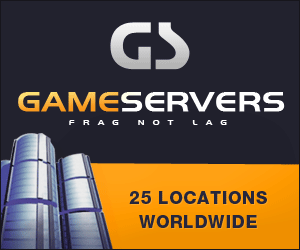 Washington Post
January 7, 2007
Pg. 16
Plan for Border Fence, Mines Seen Deepening Distrust

By Pamela Constable, Washington Post Foreign Service
ISLAMABAD, Pakistan, Jan. 6 -- A proposal by Pakistan to plant land mines along the border with Afghanistan, aimed at preventing Islamic insurgents from using Pakistan as a sanctuary, has aroused angry protests by Afghan leaders who say the mines would endanger innocent travelers and divide tribal lands whose inhabitants do not recognize the border.
The contretemps is the latest sour note in a deteriorating relationship between the neighboring Muslim governments, both staunch U.S. allies that are linked by the common threat of terrorism but divided by bitter cross-charges of failing to curb a growing Islamic insurgency that operates on both sides of the border.
On Thursday, after a lengthy meeting in Kabul with Pakistani Prime Minister Shaukat Aziz, Afghan President Hamid Karzai said there was still an increasing "lack of trust" between the countries. The plan to mine and fence the border, Karzai said bluntly, "will not prevent terrorism, but it will divide the two nations."
The tension has persisted despite a series of high-level meetings between Karzai and senior Pakistani officials, including the two-day visit by Aziz to the Afghan capital this week and a private session with President Bush at the White House in September that brought Karzai together with the Pakistani president, Gen. Pervez Musharraf.
Taliban insurgents have spread across southern Afghanistan in the past year, battling NATO troops and launching hundreds of attacks, including suicide bombings against government facilities, military convoys and schools. Afghan and Pakistani officials have repeatedly blamed each other for failing to control the violent groups.
Karzai and his aides accuse Pakistan of allowing Taliban leaders and their sympathizers to seek refuge across the border, especially in the semiautonomous tribal districts. Recently, U.S. officials have made the same claim after months of defending Musharraf as an important partner in the war against terrorism.
"The Taliban have been able to use those areas for sanctuary and for command and control and for regrouping and supply," Richard A. Boucher, a senior State Department official, said during a visit to Canada two weeks ago, although he noted that Pakistani authorities had historically not "held sway" in the tribal regions.
Pakistani officials, in turn, maintain that they have tried every possible means of reining in the Islamic fighters, first sending about 80,000 army troops to the restive border areas and then negotiating agreements with tribal leaders who pledged to control or eject armed Islamic groups. Both efforts have met with major problems.
"We have been the target of a whisper campaign that we are not doing enough, but no one has yet defined what enough is," Tariq Azim Khan, Pakistan's minister of state for information, said in an interview Saturday. "We have gone the extra mile, and we have lost many troops. This is a joint fight and a joint struggle, but we can only look after our side of the border. The Afghans have to look after their side, too."
Pakistan's latest proposal, to lay mines and string barbed wire along parts of the 1,500-mile border, has struck some observers as either cynical or far-fetched, but officials here insist that they are serious about it and that the work will begin sometime this month. They said they have made careful plans to avoid areas of heavy legal cross-border traffic and focus on others where clandestine crossings occur.
"If people take the legal routes, there will be no problem. They will be clearly marked," the information minister said. "Our intention is to go after those who want to move illegally," he said, comparing Pakistan's plan to the strenuous efforts made by U.S. authorities to stop illegal immigrants crossing from Mexico.
The minister noted that in addition to insurgent fighters, drug traffickers use hidden routes to bring opium out of Afghanistan, which produces 90 percent of the world's heroin supply. He suggested that drug-related groups, who are powerful in southern Afghanistan, could be using their influence against the border-sealing plan.
But Afghan reaction to the proposal has been negative for other reasons. Many Afghans have echoed Karzai's assertion that it would arbitrarily divide the Pashtun tribes that live on both sides of the border, while insurgents would continue to slip across.
Moreover, Afghanistan has endured terrible human suffering from hundreds of thousands of land mines laid during 25 years of military conflict, first by the occupying Soviet army in the 1980s and then by warring Afghan Islamic militia factions in the 1990s. The United Nations and other aid groups have spent millions of dollars on mine clearance, but many areas are still infested with the deadly devices.
"We are against planting mines on the border because we have many bad memories of mines in Afghanistan," Mir Wali Khan, a member of Afghan's parliament from Helmand province, said in a telephone interview Saturday. "This cannot possibly stop the terrorists, and it's not even clear where the border is. Pakistan always lies about trying to help us. They don't want a stable Afghanistan, they are just interfering in our affairs."
The information minister and other Pakistani officials insist that it is very much in Pakistan's interest to have Afghanistan become stable and peaceful, in part because Pakistan is tired of hosting several million refugees from years of Afghan conflict and is worried that renewed turmoil could send a new flood of people fleeing across the border. During his visit to Kabul this week, Prime Minister Aziz stressed Pakistan's determination to begin registering and returning all remaining refugees.
Taliban officials, for their part, have sent contradictory signals about their relations with Pakistan. Some have boasted that they can move freely in the tribal areas and also in the southern border city of Quetta, Pakistan, where the Taliban leadership council is widely reported to be based. But a statement this week attributed to Mohammad Omar, the fugitive Taliban leader, insisted that the entire movement was based in Afghanistan and was not receiving any foreign assistance.
Omar and other Taliban officials have vowed to step up their attacks against the Afghan government, its civilian collaborators and the 40,000 NATO troops stationed in Afghanistan, whom they condemn as infidel occupiers. They have rejected recent proposals by Karzai for tribal meetings or peace negotiations.