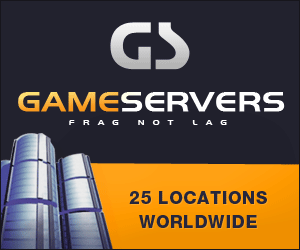 Los Angeles Times
November 13, 2006
Pg. 1
Afghanistan hopes its nascent force, made up of all ethnic groups, can be a unifying institution. But can it defend the nation without the U.S.?

By David Zucchino, Times Staff Writer
THE commander of Afghan troops confronting the Taliban here is a career officer with a clipped gray beard and a formal bearing who once fought for a Soviet-backed puppet government. His deputy is his former enemy.
Many of their soldiers fought for or against the Russians, against the Taliban or for various warlords — except those so young they had never picked up a rifle.
From this unwieldy mix, the U.S. military and the Afghan government are attempting to create something Afghanistan has never had: a national army that is made up of all the country's ethnic groups and represents a unified central government.
Five years after the fall of the Taliban government, thousands of well-armed insurgents have reemerged to seize large swaths of southern Afghanistan.
In many districts, warlords, opium dealers and corrupt police help the religious extremists exert authority. Except for their fortified, American-built bases in the south, Afghan army units control virtually no territory, and they depend totally on the Americans for supplies and support.
The continued presence of foreign troops, who repeatedly have killed Afghan civilians by accident, and the U.S.-backed government's failure to improve the quality of life or rein in local warlords angers Afghans, pushing some of them back into the arms of the Taliban.
"People are very upset and disappointed with the government," said Col. Abdul Raziq, a brigade commander in southern Afghanistan.
Officers of the new Afghan army know that the Taliban hold will not be broken until they can establish enough security for the government to provide essential services. Until they do, U.S. and North Atlantic Treaty Organization forces won't be able to go home.
But with fighting escalating and the Afghan army entirely dependent on the U.S. military, the day when foreign troops can leave seems a long way off.
The army is important for reasons beyond security. Afghanistan has no unifying institutions. The government of President Hamid Karzai controls Kabul but little else. The national police force is notoriously corrupt and, in the hinterlands, often loyal to warlords or opium merchants.
Instilling loyalty to the national government will require changing the nature of Afghanistan. The army is a place to start.
"To the Afghan people, the words 'Afghan national army' are sweet words," said the Afghan commander here, Maj. Gen. Rahmatullah Roufi, 49, whose 205th Corps is responsible for six volatile southern provinces. "They've never had a real national army before, only tribes and militias. There's a hunger for it."
His deputy, Brig. Gen. Khair Mohammed, 50, said officers were willing to forget the past. Mohammed, a trim, energetic man, gestured toward one of his battalion commanders, who drew to attention and saluted.
"He was a communist, and I fought against him," Mohammed said. "But that was the past, and we Afghans don't look back. Now we're all brothers, all Afghans, and that's the way of the future."
Relying on Americans
THE army has been built from scratch since U.S. trainers arrived at the end of more than 20 years of warfare that swept up Roufi, Mohammed and many men of their generation.
It has grown in the last five years to 36,000 trained soldiers and officers, more than halfway to the goal of 70,000 men. The troops enjoy productive relations with 1,200 U.S. and NATO trainers at 85 bases. A few battalions now take the lead during combat operations. Searches of towns and villages are conducted by Afghan soldiers, not American troops.
But the army is still directed and supplied by U.S. and NATO forces. U.S. officers say they plan operations jointly with Afghan commanders, but some Afghan officers say the Americans dictate the scope of operations by controlling supplies, vehicles and air support.
Uniforms, trucks, fuel, food and ammunition are provided by the U.S. Equally important, the Afghans rely on Americans for air support, attack helicopters, artillery and air medical evacuation. And U.S. officers are clearly in command.
Nor do the Afghans control media coverage. U.S. officers blocked Times journalists from being embedded in an Afghan unit, despite approval by Roufi and the Afghan Defense Ministry.
Roufi complained that his authority had been undermined. "It's frustrating to me, and kind of shameful as well," he said.
Afghan privates and generals alike complain that they are sent into battle in ordinary Ford Ranger pickups with no body armor or helmets, while U.S. soldiers wear flak vests and travel in armored Humvees.
Raziq said his military communications equipment was so bad that he relied on his own cellphone.
The Afghans disparage their weapons, generally old and balky AK-47s collected from the private armies of warlords.
"Our enemy's weapons are much more modern than ours," said Roufi, who commands about 7,000 men.
"We fight on the same ground and under the same threat as the Americans and the coalition, but we don't have what we need to operate independently. This has a poor effect on our soldiers' morale," said Gen. Zahir Azemi, the army's chief spokesman.
U.S. soldiers, except when sent out on combat missions, live in air-conditioned barracks with cable TV and Internet access. They eat in modern dining facilities that are more like shopping-mall food courts than mess halls.
By contrast, most Afghan soldiers live in poorly maintained buildings, where some men segregate themselves by ethnicity. In the barracks behind Roufi's headquarters in Kandahar, his men cooked lamb and rice on the floor, next to a laundry drain. In the bathroom, mud smeared the showers, and sinks were clogged with food scraps and garbage.
With their scruffy beards and slender frames, the Afghans appear to lack the fitness and discipline of their U.S. counterparts. Although their Afghan-made uniforms are paid for by the U.S. and similar to the ones worn by American troops, some Afghans are more comfortable wearing slip-on loafers than combat boots. Afghan soldiers also tend to prefer traditional scarves to helmets.
U.S. trainers, while praising Afghans for their courage, complain of lax discipline, petty thefts and poor maintenance of weapons and equipment. The Afghans will often run up hills or charge into caves wearing virtually no armor and without waiting for backup. And while U.S. troops are stoic and focused during combat missions, many Afghans are freewheeling and talkative.
The trainers constantly urge Afghan commanders to discipline their men. They say at least two bases have been abandoned by Afghan units after American trainers were transferred out.
For American troops, the Afghans' blase attitudes toward supply lines, coordinated planning or maintaining effective communications can be maddening.
"These guys fight magnificently. They run to the fight, not away from it," said Col. Michael "Jeff" Petrucci, who is Roufi's counterpart and mentor. "But they cannot sustain operations over a long period."
Lt. Jason Elphick, a U.S. trainer, said Afghan soldiers tended to operate "hour by hour" rather than planning ahead. They work hard in the mornings, he said, but in the afternoon, when U.S. trainers want them to clean and maintain their weapons, "all they want to do is nap."
Some critics say disbanding the Afghan militias that initially dominated the army robbed the force of experienced mujahedin fighters. Under a United Nations-sponsored disarmament program, the militiamen were demobilized and trained for civilian jobs. Critics say that left the army dependent on young recruits with no combat experience.
The roughly two years needed to replace militiamen with recruits has given the Taliban time to reestablish itself in the south, its traditional power base, said Ismail Khan, a Tajik warlord who commanded a powerful militia that was largely disbanded when he was appointed energy minister.
"The one force that knew how to defeat the Taliban was disarmed," he said.
Asked whether he had faith in the army to defeat the Taliban, Khan thought for a moment and replied, "No."