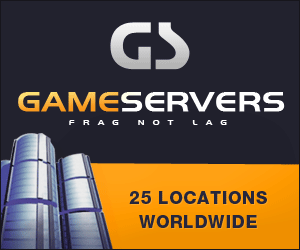 New York Times
March 21, 2009
Pg. 1
By Campbell Robertson
BAGHDAD — Jo Rawlins Gilbert, a 79-year-old retired probation officer from Menlo Park, Calif., started traveling, as she put it, "as most people do."
First England. Then Europe. Eventually she and her husband, who died in 2004, made it to Tibet for his 80th birthday. She became, late in life, an adventure traveler, visiting Syria, Yemen, Bosnia and even Afghanistan.
What could top that? Well, here she was in the lobby of a Baghdad hotel, ending a 17-day tour around one of the world's ultimate danger destinations.
"It had always been on my list," said Ms. Gilbert, wearing a sweatshirt emblazoned with a cartoon cat and the phrase "Life Is Good." "If it opened up, I wanted to go."
Whether Iraq can be described as open is debatable. But Ms. Gilbert is a member of a group, mostly middle-aged and older, that has the honor of being on the first officially sanctioned tour of Westerners in Iraq since 2003 (outside of the much safer enclave of Kurdistan). Her guide is Geoff Hann, 70, the owner of Hinterland Travel, a "specialist adventure travel company" based in England.
The trip has not been nearly as perilous as most expected. On Friday night — six years after the American invasion began — a white-haired British man and woman bought big bottles of cold Heineken in central Baghdad, walking home in the dark. The Ministry of Tourism and Antiquities, which helped arrange the tour, had provided armed guards for the trip, but Mr. Hann said they were too restrictive. So the group had driven around, in a minibus, with little or no security.
They have been to Babylon and Basra, Ur and Uruk, the Shiite shrines in Karbala and Najaf, places where, not so long ago, a visit would have made the return ticket unnecessary. They made a disappointingly brief visit to the Askariya Shrine in Samarra, whose bombing in 2006 propelled an already violent Iraq toward all-out civil war.
"The police didn't want us to stick around at all," said Mr. Hann, an unassuming man shod in socks and sandals.
Iraq is far more stable and secure than it was two years ago. But the daily episodes of violence continue. On Wednesday night, a Sunni politician was killed in Baghdad when a bomb exploded under his car. On Thursday, an American military spokesman said, allied forces called in airstrikes against insurgent hide-outs in Diyala Province, killing at least 11. On Friday, the loud thumps of explosions could be heard not far from the hotel.
It is not a trip for the squeamish.
Just about everyone in the eight-person group has been to Afghanistan. (Also, perhaps unsurprisingly, everyone is single.) Insurance, which is not provided by the company, is nearly impossible to come by. For that reason, the tourists on these trips tend to be older because they have financial support networks and, Mr. Hann said, "because in the end you've been to places and you don't really worry as much, if you know what I mean."
The youngest is David Chung, 36, a cheerful vice president at an asset management firm in Manhattan. Mr. Chung has been to Algeria, Nepal, Sri Lanka, Saudi Arabia, Sudan, Eritrea, Pakistan — the list goes on.
"I get my best travel ideas from the State Department's travel warning list," he said.
His impression of Iraq?
"The surge has worked," he said, describing the safety and ease of travel in most places and the startlingly widespread BlackBerry coverage.
Not that there haven't been snags.
First, the group arrived in Baghdad on a national holiday, so most sites were closed. Checkpoints have eaten up hours of the tour. Some trips that seemed feasible, like a visit to Assyrian ruins in the north, were declared too dangerous by the government. Others, namely the Shiite sites, were made rather easy by the Shiite-led Iraqi government.
On Friday night Mr. Hann, who first came to Iraq in the mid-1970s and has been back dozens of times since, was nearly apoplectic when ministry officials suddenly told him that the next day's trip to the Iraqi museum would not work. It was not like last time.
That was in October 2003, well after the war started and as the insurgency was gaining steam. His tour group then saw a man beaten to death by a crowd in Mosul, and heard a bomb explode just up the street at the Turkish Embassy. On the other hand, with war raging and the structures of civilization falling, it turned out to be his best trip: telling tourists where they could and could not go was not a high priority in the country.
Over the next five years he was repeatedly contacted by eager tourists, but the situation was too unpredictable. Religious tourism, mostly Shiite pilgrims visiting the holy cities of Najaf and Karbala, has never really stopped, and there have been a few stray Western tourists, notably a Canadian and an Italian, who ended up being detained. But there were no Western group tours.
In November 2008, Mr. Hann finally returned to Iraq for a tourism conference. He was just about the only Westerner there, except for some Spanish architects. He soon began discussions with the Ministry of Tourism and Antiquities about a trip, and on March 8, the group arrived. He is planning future tours.
"At the moment, I've got an American group in October from California," Mr. Hann said. "And I've got a lot of odd people who want to go individually. That I dissuade."
Stephen Farrell contributed reporting.