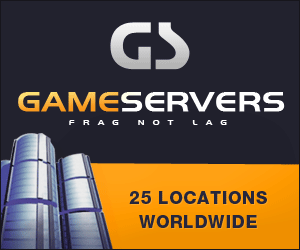 Honolulu Star-Bulletin
April 25, 2008
Sgt. Trey Corrales said he shot an Iraqi who was disobeying his command to "freeze"

By Gregg K. Kakesako
A decorated Schofield Barracks soldier denied murdering an unarmed, suspected Iraqi insurgent during a raid in June yesterday and said he never ordered a fellow soldier to finish him off.
During the second day of his court-martial, Sgt. 1st Class Trey Corrales of San Antonio spent more than three hours on the witness stand, where he emotionally contradicted earlier testimony from fellow members of his 25th Infantry Division elite scout platoon, his unit's Iraqi interpreter and criminal investigators who took Corrales' statement.
Only two witnesses testified for Corrales before the defense rested its case last night. Closing arguments were slated for this morning, with the case going to a nine-member military jury sometime today.
At one time during his testimony, presiding judge Col. Donna Wright gave Corrales a tissue to wipe his tears.
Under cross-examination by Army prosecutor Capt. Laura O'Donnell, Corrales said three times, "I did not"
--
when asked whether his shooting of the Iraqi detainee was illegal, whether he told the interpreter to bring an AK-47 rifle and put it next to the body and whether he told Pvt. Christopher Shore to shoot the wounded Iraqi.
On Monday, Corrales, 35, pleaded not guilty to charges of premeditated murder, solicitation and obstruction of justice. A conviction could mean a maximum sentence of life in jail without parole.
Corrales acknowledged shooting the detainee, whom he said he had been interrogating minutes earlier in a house in the village of Al Shaheed where suspected bomb makers had taken refuge.
But under questioning, Corrales could not say how the Iraqi was able to escape from the 16 members of his platoon, which had taken control of the house.
Corrales' version of the June 22 raid was that he was interrupted while interviewing the suspected insurgents by Lt. Col. Michael Browder, his battalion commander, who asked him whether the back yard was secure.
Corrales said when he stepped into the back yard, he surprised the victim and told him in Arabic "to freeze and put your hands in the air." When the Iraqi started toward him, Corrales said he fired four shots. That was followed by two shots which he said were fired by Shore.
Browder had testified that he asked Corrales to do the search because earlier reports had indicated "movement" in the area.
However, Sgt. 1st Class John Thompson, who monitored the entire operation from the battalion's tactical operations center at Forward Operating Base Warrior near Kirkuk, said he does not recall seeing any movement before the shooting.
Thompson said that to prepare for the court-martial, he reviewed 12 minutes of aerial videotape of the more-than-eight-hour operation. The video was recorded by unmanned drones and manned surveillance aircraft.
Essa Ahmed, an interpreter assigned to Corrales' platoon, said Corrales ordered a blindfold and flexicuffs removed from the Iraqi suspect before he took him from the house into the back yard. But Corrales said on the stand that none of the detainees was blindfolded or flexicuffed.
Ahmed testified that Corrales ordered him to take an AK-47 rifle that the unit maintained as a training device and give it to the Iraqi detainee. Unable to get the insurgent to run, Corrales asked Ahmed the Arabic word for run and then repeated it, "Orkuth."
For the first time, details of the June 22 raid, which began at about 4 p.m., were disclosed by Browder, who said it had been planned for several weeks.
Browder said he knew where insurgents had planted a homemade bomb along a road leading to Al Shaheed in northern Iraq and had kept it under surveillance.
When a car carrying four suspected Iraqi insurgents approached the bomb to place a detonator, he ordered his artillery to fire several rounds, which would burst in the air, hitting the area with shrapnel.
However, the shelling missed the insurgents' vehicle, so Browder then called in a OH-58 Kiowa helicopter to try to destroy the vehicle.
On its first gun run, the Kiowa missed, and the insurgents jumped out of the car and fired at the helicopter. The helicopter on its second pass used a Hellfire missile that blew up the vehicle but also killed two children and wounded two teenage Iraqis.
The insurgents then took refuge in the house, which Browder's soldiers raided just before 1 a.m.