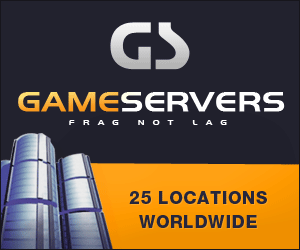 Mideast Stars and Stripes
March 2, 2008
Growing violence, political disillusionment, living conditions have some worried about city's future

By Michael Gisick, Stars and Stripes
ABU GHRAIB, Iraq — A modest but steady rise in attacks on U.S. forces over the past month here has left commanders convinced that, though al-Qaida in Iraq has been driven from the area, a significant Sunni resistance remains.
U.S. commanders warn that this resistance could gain appeal in an area where the average household earns just $45 a month and a deep-seated distrust of the Iraqi government has taken hold of the overwhelmingly Sunni population.
Moreover, a pair of recent bomb attacks — one of which killed four U.S. soldiers — occurred within a few hundred yards of checkpoints manned by Sons of Iraq, the U.S.-funded security groups, prompting concerns that insurgents either "got around the checkpoints or there was potential complicity," said Lt. Col. Mario Diaz, commander of the infantry battalion based here.
"There's a latent insurgency that is capable of rearing its head," he said.
"I ask our [Sons of Iraq leaders] how long they are willing to wait to see progress at the political level, and some of them tell us the clock is ticking. Those outside the tent are constantly recruiting them to come back to the resistance."
Attacks on U.S. troops, mostly in the form of roadside bombs and small-arms fire, have increased through January and February, reaching an average of 10 to 15 a week this month. That's down considerably from a year ago — attacks in February 2007 averaged about 35 a week — but a significant increase from November and December, when attacks were in the low single digits.
Diaz, commander of the 1st Battalion, 21st Stryker Infantry Regiments, said the "lethality and precision" of the attacks had also increased, and that attacks on Iraqi forces have picked up as well.
The battalion's Company B last week detained three Sons of Iraq members suspected of involvement in a bomb-making group, including one member who was allegedly selling rockets at a checkpoint. No evidence has emerged directly tying any Sons of Iraq member to the recent roadside bomb attacks, including the fatal one in early February, Diaz said.
The Swamp
On a dreary afternoon last week, a U.S. patrol in Abu Ghraib left their vehicles near a makeshift graveyard where sticks were the only markers and soldiers had recently found the body of an infant lying in the open.
Packs of barking dogs followed the men from the battalion's Company C as they trudged down muddy dirt alleys. Trash lay snagged in trees and brush and piled up in drifts against walls and buildings.
"It can be kind of overwhelming when you start to look at the issues facing this area," Capt. Glen Helberg, 30, of Woodville, Va., said.
The lack of clean water remains the biggest problem, he said. Of the seven water purification facilities in Company C's area of operations, which includes part of Abu Ghraib and a swath of countryside to the north and west, only one is even partially functioning.
Built in the years after the U.S. invasion, the plants show the halting reconstruction efforts in an area that saw heavy fighting until late last year. Several plants were built on the wrong side of canals and have never been hooked up, Helberg said. Others are on drainage canals too salty for use. One was built on an illegal ditch that has since dried up.
Local government bodies — the neighborhood groups known as Nahia councils and the larger Qada, or district, councils — have made little headway. The Abu Ghraib Qada Council does not meet in the city because its members believe they will be detained by the Shiite-dominated Iraqi army unit in Abu Ghraib. Instead, the council meets in a smaller town west of the city.
Nahia councils have little real power, and many of the politicians are widely distrusted by the people because they fled when the "going got tough," Helberg said. Still, he said, any request for funding is pushed through Iraqi channels before the U.S. will consider footing the bill, part of an effort to build a sense of mission and accountability.
"We're really pushing the local governance piece and I still hold out a slim hope that we can make progress," he said. "There has been some progress. They took attendance."
Helberg has started talking up the approach of elections expected to be held this year — pitching them as an opportunity for Sunnis who largely boycotted the last elections in 2005 to gain a voice in the government, and as a chance to put pressure on the current batch of politicians.
Still, Helberg said, many Sunnis believe that whatever political effort they do make will produce little of value with the current government in power.
"A lot of the Sunnis I deal with have completely written off the Iraqi government," Helberg said.
Adding to the tension in Abu Ghraib is the Iraqi army's Muthana Brigade, a Shiite-dominated unit that is universally reviled by the Sunni population.
"The complaints of corruption and heavy-handed tactics are a drumbeat," Diaz said. "I hear it everywhere I go. People believe they are a Shiite militia."
Diaz, whose unit arrived in Iraq in December, said he is trying to work closely with the brigade in the hopes of influencing its behavior, but figures he could "ride a wave of good will for eight or 10 months" if he could persuade the Iraqi government to move the brigade out of the area. So far, however, the government plans to keep the brigade there.
Commanders are working to bring Iraqi police up to speed in the hopes that they can take the place of the Muthana Brigade, but say that effort has been slowed by Iraqi government bureaucracy.
Moving Sons of Iraq members into regular Iraqi police units and civilian jobs is viewed as a critical step in keeping the groups from becoming a permanent fixture. But finding jobs in Abu Ghraib is not easy.
Drainage
Slipping and tottering in mud-caked boots the soldiers compare to "Mickey Mouse shoes," the Company C troops passed a trio of apartment building where another unit took sniper fire a day earlier. They paused to photograph graffiti assailing the Americans and the Shiites.
Later, bursts of automatic gunfire erupted in the near-distance as the soldiers patrolled near a trashed bunker complex at the edge of the city. A squad rushed forward toward a line of shattered concrete, setting up a machine gun before deciding it was probably just the Iraqi army shooting.
Helberg believes that most Sunnis here remain content to participate in the Sons of Iraq program, which provides jobs and a sense of empowerment as U.S. commanders push rebuilding efforts they liken to draining a swamp.
Believing many of them to have once been insurgents, Diaz said he encourages Sons of Iraq members to talk to people they know who remain on the outside.
Still, commanders acknowledge that in the absence of political and economic progress, the Sons of Iraq groups could backfire in the long run. As it is, 1,600 mostly Sunni men here and an estimated 80,000 across Iraq are being paid to stand armed in the road, with little view of future prospects and deep ambivalence toward their government.
"Once we get people reconciled, we have to make sure it's backed up — that they see a benefit," Diaz said.
"There's a sense here that Abu Ghraib has been left behind, and when you drive around, you can see why. It looks like a war just happened."