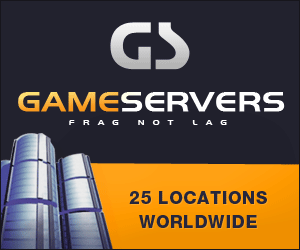 Washington Times
November 16, 2006
Pg. 13
Officials cite 105 violent deaths across nation

By Thomas Wagner, Associated Press
BAGHDAD -- Kidnappers released about 70 people snatched in a mass abduction by suspected Shi'ite militiamen who answer to a key backer of the prime minister -- a sign that the militants went too far and that Iraq's leader may be yielding to intense U.S. pressure to crack down on sectarian violence.
But Prime Minister Nouri al-Maliki faces huge challenges.
Iraqi police, hospital and morgue officials reported 105 violent deaths yesterday, with 54 of the victims tortured and shot. Their bodies were dumped in Baghdad.
The quick release of many of the captives -- less than 24 hours after the abductions -- was surprising in a country where hundreds of Iraqis have been kidnapped, killed and dumped in streets or rivers each month. In two recent mass kidnappings, both of about 50 people, the victims were never heard from again.
It was not clear how many Iraqis remained captive after the Tuesday assault. Government ministries have given wildly varying figures on the number of people seized, with reports ranging from a high of about 150 to a low of 40 to 50.
"We have information about the kidnappers and where the rest of the hostages are being held. Work is going well to release them," Higher Education Minister Abed Theyab told Al Arabiya television.
The mass abduction occurred in broad daylight. Gunmen disguised in the blue camouflage uniforms of police commandos raided the ministry in Karradah, a primarily Shi'ite area of downtown Baghdad, handcuffed their victims and took them away in about 20 pickup trucks.
The assault was widely thought to have been the work of the Mahdi Army, the heavily armed militia of anti-American Shi'ite cleric Muqtada al-Sadr, and it raised questions about Mr. al-Maliki's commitment to wipe out the Shi'ite militias of his prime political backers: the Supreme Council for Islamic Revolution in Iraq and Sheik al-Sadr's militia.
The mass abduction was seen as retaliation for the recent kidnapping of 50 Shi'ites south of Baghdad.
On Monday, Gen. John Abizaid, chief of the U.S. Central Command, became the third Washington heavyweight in two weeks to tell Mr. al-Maliki that the groups had to be disbanded and disarmed and that the United States wanted proof.
Mr. al-Maliki first appeared to minimize the issue of kidnappings Tuesday, saying on television: "What is happening is not terrorism, but the result of disagreements and conflict between militias belonging to this side or that."
But he said yesterday, "Most of the hostages were freed, but that is not enough for us. We will chase those who did this ugly criminal act."
Authorities arrested six top police officers who served in the area where the kidnapping occurred. Mr. al-Maliki met with professors and students at Baghdad University to show support for the country's educational institutions.
Among the 105 who were killed or found dead in Iraq yesterday, 11 died in the most fatal single attack -- a car bombing that also wounded at least 32 near a gasoline station in central Baghdad's Bab Shargi area, police said.
The U.S. military also announced the combat deaths of three soldiers and three Marines, raising the number of American war dead to 2,858. This month, 40 American service members have been killed or have died in Iraq.
The six died Tuesday, four fighting in the insurgent stronghold of Anbar province in western Iraq and two whose convoy was hit by a roadside bomb in Baghdad.