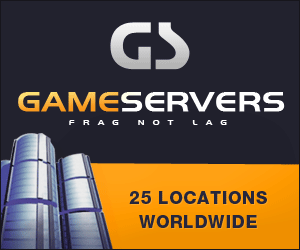 Washington Post
May 18, 2007
Pg. 14
British Center Finds Country Close to Being a 'Failed State'

By John Ward Anderson, Washington Post Foreign Service
BAGHDAD, May 17 -- More than 60 people were killed and dozens wounded in mortar strikes, drive-by shootings, roadside explosions, suicide bombings and other violent attacks in Iraq on Thursday, as a new study warned that the country was close to becoming a "failed state."
The U.S. ambassador to Iraq, Ryan C. Crocker, said the country had tread close to "the edge of the abyss" but now was making progress on political reforms needed to help mend sectarian and ethnic rifts that have pushed the country to the brink of civil war. Crocker cited what he said was Iraqi political progress toward agreements on constitutional reforms, the sharing of oil revenue and allowing former members of Saddam Hussein's Baath political party to take government and other public jobs.
U.S. officials hope political compromises among Iraq's Shiites, Sunni Arabs and Kurds will complement a U.S. troop buildup in the capital and help to improve Iraq's security situation.
Contrary to Crocker's assessment, some critics say that political progress has been too slow, while military counterinsurgency strategies have achieved mixed results, reducing some kinds of sectarian violence -- such as killings by death squads -- but having little impact on others, such as large suicide bombings typically carried out by the group al-Qaeda in Iraq or affiliated Sunni alliances.
A report released Thursday by Chatham House, a foreign policy research center in Britain, challenged the notion that violence in Iraq has subsided since the buildup of U.S. troops, saying, for instance, that car bombings had not diminished and arguing that radical groups were simply lying low.
"It can be argued that Iraq is on the verge of being a failed state which faces the distinct possibility of collapse and fragmentation," the report said.
Crocker, in remarks to a group of reporters carried by the Reuters news service, said it would be "a terrible mistake" to conclude that, because al-Qaeda in Iraq was still able to mount suicide attacks, the U.S. strategy "isn't working, it isn't going to work and we just all need to pull stakes."
"If I had to evaluate today, and looking purely at the security situation, as devastating as the al-Qaeda-led chain of suicide vehicle attacks is, that does not in my mind suggest the failing of the state or of society," he said, according to Reuters.
Meanwhile, the Associated Press reported that a recent mortar attack on a U.S. Air Force base in Taji, just north of Baghdad, had damaged about 10 helicopters, most lightly. No one was injured in the attack.
A mortar shell landed inside the heavily fortified Green Zone, headquarters of the Iraqi government and U.S. forces, in central Baghdad on Thursday for the third day in a row. No one was reported injured. About a dozen mortar shells hit the Green Zone on Wednesday, killing two Iraqis and wounding 10 people.
Elsewhere, eight people were killed when a suicide bomber detonated an explosives belt near Kirkuk, in northern Iraq, according to a senior Iraqi law enforcement officer in Baghdad who was not authorized to speak on the record. In addition, he said, the bodies of 13 men who had been tortured and shot were found in and around Baghdad on Thursday.
News agencies reported that at least three people were killed Thursday in fighting between Iraqi police and the Madhi Army, the militia of Moqtada al-Sadr, the anti-American Shiite cleric. The incident took place in the city of Diwaniyah, about 110 miles south of Baghdad.
The U.S. military reported that three soldiers were killed Thursday when their patrol was struck by a roadside bomb south of Baghdad.