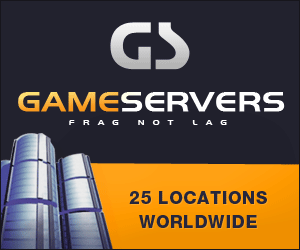 USA Today
March 20, 2009
Pg. 9
By Aamer Madhani, USA Today
BAGHDAD — Inside a cabinet in his motorcycle repair shop, Kadhim Sharif stores the snapshots of him swinging a sledgehammer at the Saddam Hussein statue in Firdos Square in 2003, moments before U.S. troops toppled the monument in one of the most iconic events of the war.Thursday, as Iraq marked the sixth anniversary of the start of the U.S. invasion, Sharif brought out the photos and the sledgehammer and recalled the exhilaration he felt that day and the ache of disappointment that has nagged him since.
"I felt out of control with emotion and filled with happiness," said Sharif, 51, as he showed a visitor photos of the day in April 2003 that marked the fall of the old regime. "Now I feel regret for all that Iraq has suffered since then. At that time, no one thought it would end up like this."
As the U.S. military begins its seventh year in Iraq, an endgame is in sight, albeit one that would maintain a U.S. presence in Iraq until the end of 2011.
President Obama has said he will withdraw all combat troops by August 2010 and plans to pull out the remaining U.S. troops by the end of the following year.
Talk of such an exit strategy has been greeted with a mixture of disbelief and concern on the Baghdad streets.
Since violence plummeted to the lowest levels since 2003, the U.S. military focus has shifted in recent months away from combat operations toward missions of training and equipping Iraqi forces and rebuilding Iraq's tattered infrastructure.
The progress on the security front has resulted in a greater sense of normalcy in the capital, but it has yet to bring many Iraqis the confidence that their own security forces and politicians will be ready to take sole control of governing and protection in the near future.
"Right now, things in Iraq are 70% good and 30% bad, which is much better than it was just two years ago," said Azher Amin, 45, a steel fabricator. "But if the Americans leave too quickly, the situation will reverse itself. I don't think anyone — Iraqi or American — believes realistically that by 2012 our army will be good enough to protect the people internally or to secure our borders."
Amin and others complain that the Iraqi government is still unable to produce enough electricity to meet Iraq's growing demand, ethnic and sectarian rivalries still beset Iraq's political scene, and although the level of violence has diminished, bombings and assassinations remain commonplace.
At the Pentagon and on the ground in Iraq, military leaders have cautioned against drawing down too quickly.
The top U.S. commander in Iraq, Gen. Ray Odierno, persuaded Obama to remove only two U.S. combat brigades before the end of this year to keep enough American troops on the ground in the leadup to national parliamentary elections scheduled for December.
Odierno and Defense Secretary Robert Gates have warned that the Iraqis have much work to do on the political front to make certain the relative stability is maintained.
"I think … that the roots of democracy or representative government, if you want to call it that, in Iraq are still relatively shallow," Gates said Wednesday. "There is still a need for further reconciliation and ensuring that … some of the issues between the Arabs and the Kurds are resolved peacefully."
For U.S. troops, many of whom have served as many as four tours in Iraq, the war is entering an unfamiliar stage.
Sgt. 1st Class Alan Ezelle, whose Oregon National Guard unit is set to return to Iraq next month, said his commanders have stressed that Iraq is not the same place it was when the troops were last deployed to Baghdad in 2004-05.
Ezelle said his unit, an element of the 41st Infantry Brigade Combat Team, regularly faced heavy combat and ended its tour by handing security of an eastern Baghdad sector to ill-prepared Iraqi forces.
This time, the unit will probably be tasked with a mission of securing U.S. convoys.
The soldiers expect to find their Iraqi counterparts to be much more professional, Ezelle said.
As the unit awaited deployment orders, Ezelle said, many of the soldiers under his charge hoped they would draw Afghanistan, where they thought they might be of more use.
"As infantry, it's natural for soldiers to want to go where they could use what they were trained to do," Ezelle, 41, of Springfield, Ore., said. "I've been reminding the guys that this (Iraq) is an important mission. We might be able to say we were there when we started to wrap this thing up."