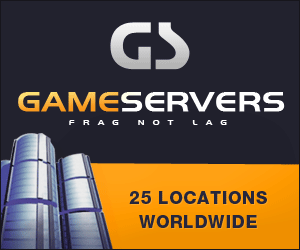 Washington Post
May 1, 2007
Pg. 1
By Kevin Sullivan, Washington Post Foreign Service
LONDON, April 30 -- Five British men were convicted Monday of plotting to kill hundreds of people by bombing a shopping center, nightclub or other target here, in a case that officials said demonstrates increasing links between homegrown British extremists and senior members of the al-Qaeda terrorist network in Pakistan.
After a year-long trial and a record 27 days of jury deliberation, the five were found guilty of conspiring to build and detonate a massive fertilizer bomb. Officials said the plot, which involved the purchase of 1,300 pounds of ammonium nitrate fertilizer, was at the time the most ambitious mass murder attempt ever disrupted by British security services.
Testimony during the trial revealed meetings in Britain and Pakistan between the convicted men and two of the four bombers who attacked the London public transit system on July 7, 2005, killing 52 other passengers and themselves. Those links were withheld from jurors to avoid prejudicing their decision, and British law prevented the news media from reporting them until now.
"You have betrayed this country that has given you every opportunity," Judge Michael Astill said, issuing life sentences to Omar Khyam, 26, the group's presumed ringleader; Waheed Mahmood, 34; Jawad Akbar, 23; Salahuddin Amin, 31; and Anthony Garcia, 24. Two other men, Nabeel Hussain and Khyam's brother, Shujah Mahmood, were found not guilty in the case, which British police referred to as Operation Crevice.
British officials have concluded that al-Qaeda, the global radical Islamic network directed by Osama bin Laden, was probably involved in earlier plots in Britain, most notably the July 7, 2005, bombings, known here as the 7/7 attacks.
"This shows the huge problem of people who are recruited and radicalized here, then sent for training by al-Qaeda in Pakistan, which has become a finishing school for terrorism," said Sajjan M. Gohel, a security and terrorism specialist in London.
Testimony at the trial included repeated references to "Abdul Hadi," a man involved in training the men at camps in Pakistan. Gohel said security officials have confirmed that he was Abd al-Hadi al-Iraqi, 46, a top al-Qaeda figure who is now at the U.S.-run prison at Guantanamo Bay, Cuba. Gohel said this showed that the Crevice plot was "not just al-Qaeda-inspired, but actually assisted by, and under the control of, al-Qaeda."
According to testimony, police had been following and listening to conversations of several of the suspects for months. Police were also tipped by an employee at a self-storage facility where the would-be bombers had brought a half-ton of fertilizer. It was bought in November 2003 from a farm supply store employee who wondered why, as winter closed in, his customer needed enough fertilizer to cover five football fields.
By early 2004, police had secretly removed the fertilizer and replaced it with a harmless substance, and set up video and audio surveillance inside the storage container. Suspects' homes and cars were bugged. They were arrested that March.
Evidence presented at trial showed that transit bombing ringleader Mohammed Sidique Khan and bomber Shehzad Tanweer, who both died in the July 7 attacks, were observed in surveillance operations leading up to the Crevice arrests. Police saw Khan at least five times and at one point followed him to his home, but took no further action.
Critics in Britain have argued that if MI5, Britain's domestic security service, had paid closer attention to Khan and Tanweer they might have disrupted the transit attacks, the deadliest in Britain since World War II.
"The government have not told the British public the whole truth about the circumstances and mistakes leading up to the July 7 attacks," said David Davis, a leading member of the opposition Conservative Party. "As a result, after nearly two years and five government reports, we still don't know the truth, and that means we still can't learn the lessons from those tragic events."
Graham Foulkes, whose 22-year-old son David was killed in the July 7 bombings, said the government's "incompetence" had been "appalling." Government critics are calling for an independent inquiry.
British Home Secretary John Reid, the cabinet minister who oversees domestic security, ruled out an official inquiry but praised the convictions of "five dangerous terrorists" and defended the security services. "The government has invested heavily in counterterrorism over the last five years," Reid said in a statement. "The Security Service will have doubled in size by 2008 but it is important to remember that 100 percent commitment can never guarantee 100 percent success."
Peter Clarke, head of counterterrorism operations at Scotland Yard, told reporters that arresting the Crevice suspects was critical, even if it meant disclosing surveillance operations that might have yielded more information about other suspects.
Jonathan Evans, who became head of MI5 nine days ago, on Monday posted on the agency's Web site ( http:
www.mi5.gov.uk
) a statement and an account of the contacts between the Crevice suspects and transit bombers Khan and Tanweer. Evans denied his investigators had been "complacent" and said the Security Service would "never have the capacity to investigate everyone who appears on the periphery of every operation."
The MI5 account said Khan and Tanweer were not directly involved in the Crevice plot and were not identified as threats until after the July 7 bombings. It called them "petty fraudsters in loose contact with members of the plot" to explode the fertilizer bomb.
Monday's verdicts were also notable for being reached with the help of a U.S.-raised al-Qaeda operative turned informant. Mohammed Junaid Babar, 31, who was born in Pakistan but moved to New York when he was 2, was the prosecution's chief witness.
Babar's mother was in one of the World Trade Center towers when they were destroyed on Sept. 11, 2001, but escaped. Despite that, Babar told investigators that within a week he flew to Pakistan to join a jihad against the West. He was later arrested in the United States and pleaded guilty to terrorism-related charges.
Babar was flown to London, where he testified for more than two weeks about the activities of Khyam and other defendants in Britain and at a house used by the radicals in Lahore, Pakistan. He testified that he also met Khan, the transit bomber, in Pakistan but knew him only by an alias.
Gohel called Babar "part of al-Qaeda's next generation" -- a man raised in the West, who understood Western culture and could move about comfortably in the United States or Britain. "This is a real success story in the war on terror -- to turn terrorists against each other," Gohel said.